Last Updated on 6th November 2013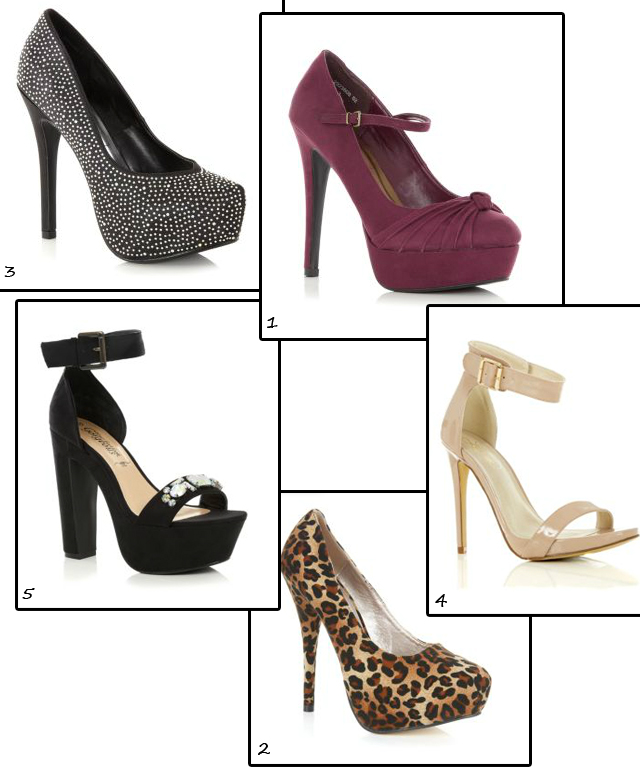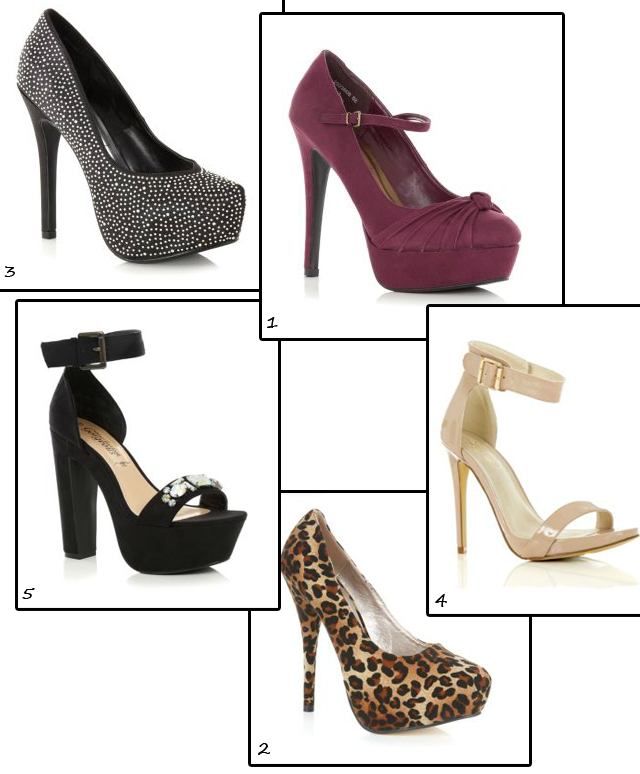 If you're anything like us, then we bet you've already been eyeing up your Christmas party dress despite not having bought it yet.
If you haven't got that far yet, or are now on the hunt for shoes and accessories, then we'd recommend making New Look your first port of call, as the selection of party heels on offer is pretty staggering. And as most of them come with a deliciously affordable price tag, you wont feel guilty about buying more than one pair for aforementioned party – or a pair for any parties in the future.
It doesn't matter if you haven't made plans yet. Great shoes wait for no invitation! Here are five fabulous pairs of heels we bet you'll be dancing all night in:
1. Forget the bold, in-your-face shade of red that everyone will be sporting this festive season; think outside the box and go for something different with these seriously seductive berry coloured shoes instead. Dark red knot ankle strap platform court shoes, £24.99
2. Leopard print never gets old, and neither will these leopard print pumps. The best thing about them is that they can even be worn to the office if you're feeling particularly cheeky! Brown Leopard print suedette court shoes, £19.99
3. These are the very definition of party heels, are they not? With more sparkle than you can shake a stick at, they're just what the style doctor ordered! Black diamante embellished court shoes, £29.99
4. Subtle shoes are making a huge comeback, and nothing is more elegant and sophisticated than these nude ankle strap heels. We love a good ankle strap too as it ensures you wont have any Cinderella moments if you run too fast or dance too enthusiastically. Limited nude patent ankle strap heels, £29.99
5. As much as we love an elegant and slimline heel, we still can't say no to the chunkier ones either. These shoes definitely make a statement regardless of the occasion or accompanying outfit, and the jewels at the front are an added sparkly bonus. Perfect for the festive season, we say! Black embellished trim chunky ankle strap heels, £29.99