Last Updated on 6th November 2013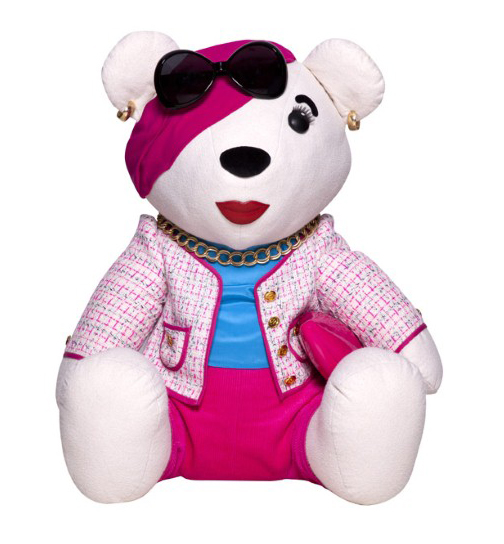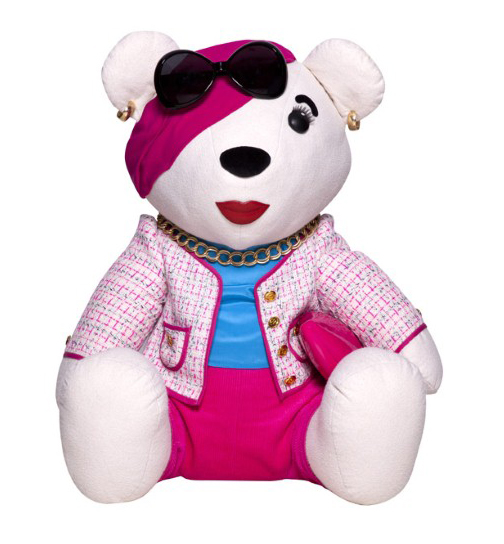 We admit that watching Absolutely Fabulous back in the day helped us learn all the big names in the fashion industry… even though its main characters Patsy and Eddie didn't do the best job of rocking the pieces.
So, it comes as no surprise to learn that Joanna Lumley has created her very own Ab Fab 'Sweetie Darling' (her character Patsy's catchphrase) Pudsey Bear for Children in Need – and has turned to Chanel and Lulu Guinness for help!
The bear is wearing a Linton tweed jacket with vintage Chanel buttons, and is holding an instantly recognisable Lulu Guinness lips bag.
"This project really has been tremendous fun; I loved dreaming up my Pudsey design," she said. "I don't believe it needs much explanation, but my design is a reflection of a character I hold very dear, Patsy!
"I hope this Bear has just as much fun being Patsy as I did! Please do get bidding and give this adorable Bear a lovely home!"
Coldplay, Sir Terry Wogan, Dame Shirley Bassey, Brian May, Dame Judi Dench and Dame Helen Mirren have also designed bears for the charity. Even Sir Paul McCartney designed a Sgt Pepper inspired one – do you reckon he asked his daughter Stella McCartney for help?
Click here to see all the bears and find out how you can bid.