What do all female A-listers have in common? Apart from overflowing bank accounts, the answer is… their penchant for Rupert Sanderson shoes!
All of our favourite celebs on all sides of the pond, from Lea Michele to Kate Winslet to many more in-between have been spotted in the shoe maestro's designs these past few weeks; check out some examples below to see what we mean.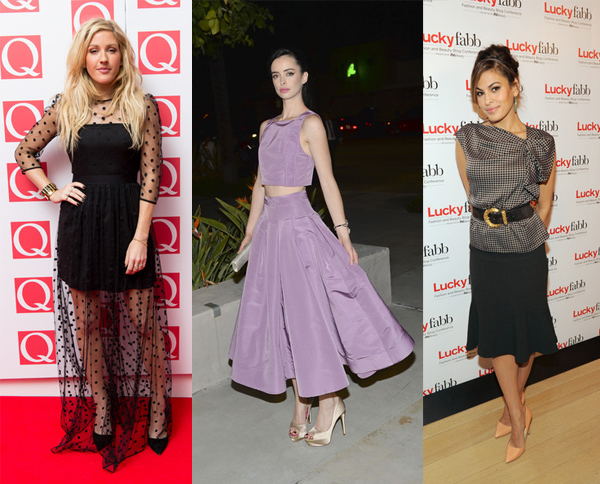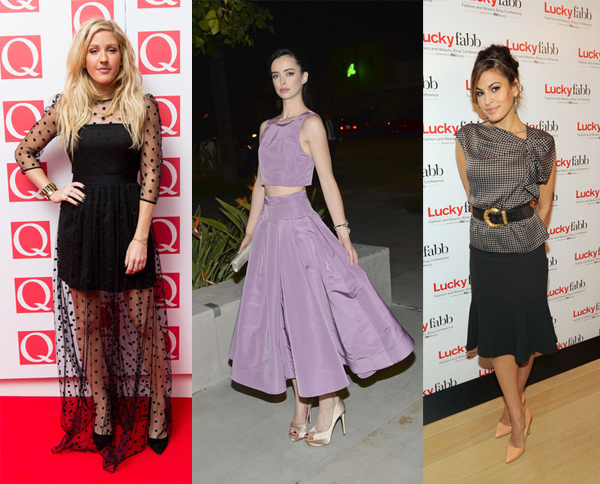 1. Ellie Goulding wore the Elba pump in black suede while attending the 2013 Q Awards, looking radiant in the process!
2. Krysten Ritter looked gorgeous in California, wearing the Rupert Sanderson Hydra pumps to complement her lavender outfit beautifully.
3. Eva Mendes completed her effortlessly chic look with the Rupert Sanderson Elba pumps when she attended an event for Lucky magazine in New York.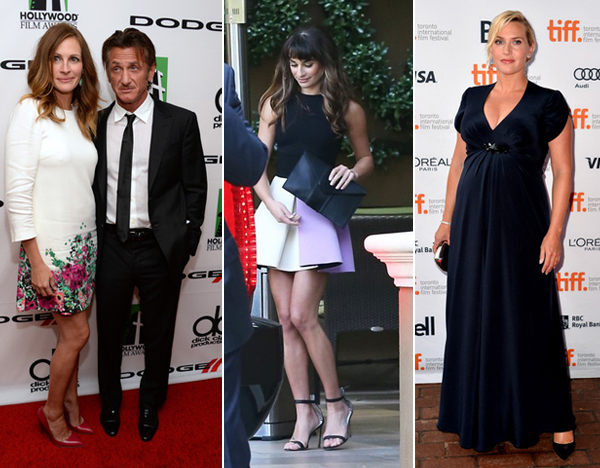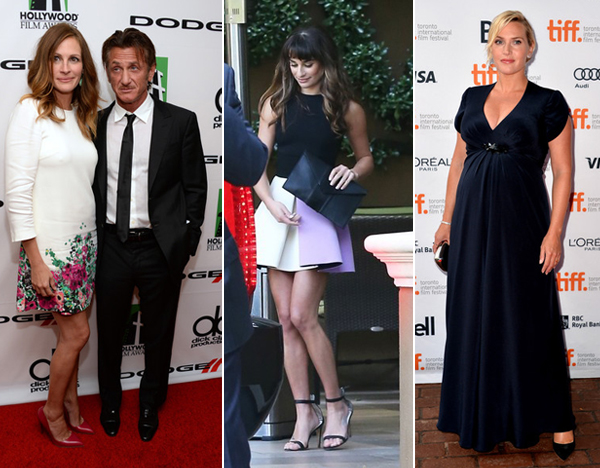 4. Julia Roberts brought out the pink hues of her dress by opting to wear the Elba pump in raspberry at the 17th Annual Hollywood Film Awards in California.
5. Lea Michele wore the black leather Rupert Sanderson for Osman shoes – our absolute favorites – while at the Four Seasons Hotel in Los Angeles. So delicate and delicious – just like Lea herself.
6. Kate Winslet showed off her glorious baby bump and those celeb-fave black suede Elba pumps at the 2013 Toronto International Film Festival in Canada.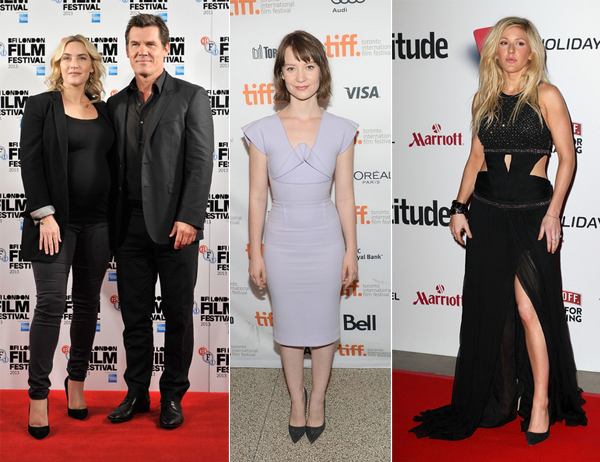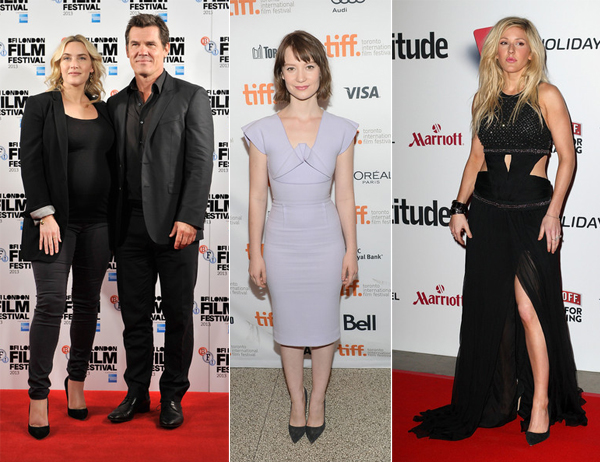 7. Kate Winslet kept her look sleek and simple by going for an all-black ensemble and adding her fave black suede Elba pumps to finish whole attending the Labor Day photocall during the 57th BFI London Film Festival.
8. Actress and model Mia Wasikowska also got on board the Rupert Sanderson black suede Elba pump train by wearing hers with a gorgeous below-the-knee light lavender dress.
9. Ellie Goulding once again showed her love for Rupert Sanderson footwear by wearing the, you guessed it, black suede Elba pumps to the Attitude Magazine Awards.
Click here to view more from Rupert Sanderson.