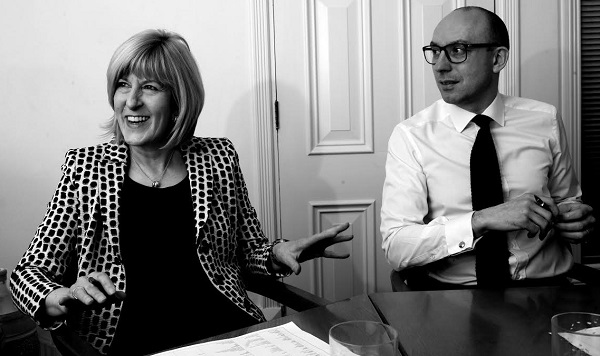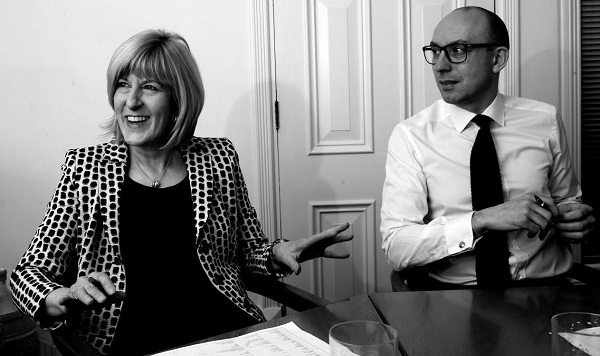 Mathew Dixon has 10 years of experience as the Director of Hudson Walker International – a high-end, eminent recruitment business specialising in the fashion, luxury and lifestyle industries. In this exclusive interview with My Fashion Life, we caught up with Mathew to talk fashion, brand integrity and staying relevant in an ever changing niche.
What fuelled your decision to embark on a career in the luxury fashion recruitment industry?
I wanted a career within the luxury sector that would give me the opportunity to work with inspirational people. Recruitment is a job that gives me the autonomy to work with key decision makers in some of the most prestigious luxury brands in the world. I am fortunate to be part of a collaborative process where a brand will often explain their strategy for the future and retain us to secure the very best talent in the market to make it happen. To see a candidate we have placed succeed in a brand and make a dramatic impact is incredibly gratifying.
In a niche industry such as this, what common challenges do all luxury brands face?
CEO's continually talk about the 'war for talent'. Luxury brands recruit their senior executives from an incredibly small pool of the available work force. All are looking for individuals with true vision and outstanding records of success throughout their careers. Such sought after people do not jump from one project to the next, but instead build a legacy wherever they work. Our role is to build long-term relations with the top 5% of candidates so if there is a truly exceptional opportunity within a brand, they are prepared to listen and discuss it with us.
Outside of talent acquisition issues, the greatest challenge luxury brands have is protecting their brand integrity. With more and more luxury houses becoming public companies, the pressure to grow sales and maintain favourable shareholder relations is increasingly pressing.
How does a luxury brand maintain the exclusivity, which made it so desirable in the first place, whilst continuing to grow year after year?
Online growth and the penetration of luxury brands into emerging markets over the past 10 years has given new opportunities to sell more products, but eventually a saturation point is reached. It is an incredibly delicate balance that brands such as Hermes accommodate beautifully.
In recent months we have seen a number of senior figures move from one fashion brand to another. What are the factors that motivate such a pivotal decision?
Contrary to belief, most significant moves in the industry are not driven by money. The psychology of such a career change revolves around the natural conclusion of one project aligning with the opportunity of a whole new potential challenge. The luxury industry is going through a period of intense modernisation; look at the way designers such as Raf Simons and Hedi Slimane have impacted on Dior and Saint Laurent since joining – both brands feel alive and vital again after a previous period of plateauing. The opportunity to breathe life into a brand with history and reinvent it for the future is irresistibly seductive. This mind set has always existed, be Tom Ford at Gucci in the 1990s or Pheobe Philo at Celine. We now wait to see what Angela Arendts will achieve at Apple and Nicholas Ghesiquiere at Louis Vuitton.
The fashion industry is often portrayed as a demanding, cut throat or high pressure environment. How does the reality compare to this depiction?
It is all of that and far more. To those outside of the industry, it can appear frivolous but that is naive thinking. The luxury sector is a multi billion dollar industry and one that has largely defied the ravages of recession. It employs millions of supremely educated minds and some of the most creative people on the planet, so it clearly is not a joke. It is a potent juxtaposition of art and financial expectation, where success often defies logical thinking – this is a combination which naturally means a tremendous pressure on business leaders whose strategies are dissected in public. Look at the current scrutiny on Bruno Guillion's strategy at Mulberry and the effect it has had on the company share price for example. One thing is clear though, the very best leaders thrive on, rather than buckle under, such expectation.
Much has been said about the value of education amongst fashion's elite. In your experience, how much emphasis is given to education versus experience when hiring for executive roles?
An outstanding education is the bedrock of the modern executive. Historically the fashion industry has been littered with high profile business leaders who are self made traders. I think we will see that less and less in the future. Already we are seeing more CEO's educated to MBA level and increasingly this is asked for as a strong preference in the character profile briefings we receive upon accepting an assignment. Business leaders are getting increasingly younger and acquiring an MBA is a way of fine tuning skills to become a more complete executive. We particularly look out for executives graduating with the MBA in Luxury Brand Management from ESSEC in Paris.
What are the defining characteristics of a fashion executive that every brand is seeking?
It is difficult to generalise across so many different functions and job types in the industry. However any leader who has the charisma to unite and inspire a team, champions a unique product aesthetic whilst maximising its commercial value and who has the vision and timing to innovate for the future will do pretty well.