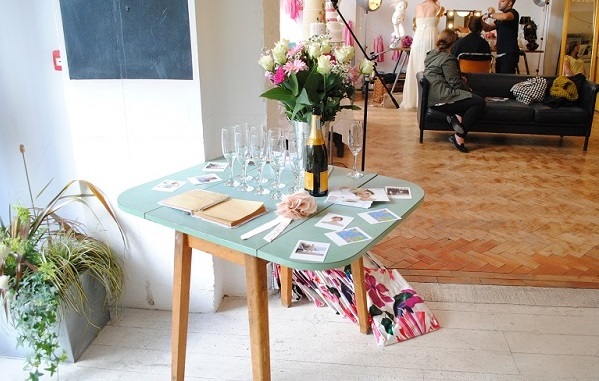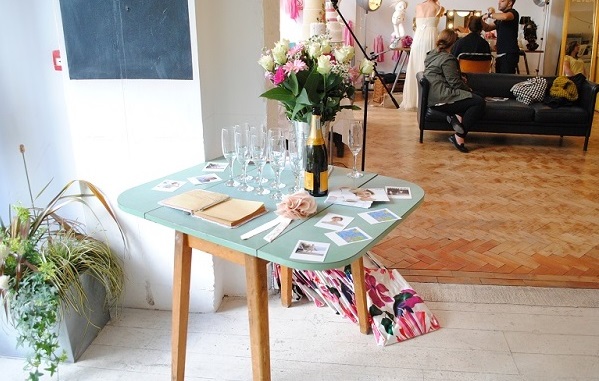 AN AFTERNOON TO REMEMBER…
Ladies, if your social diary looks packed with summer weddings, or you're the bride-to-be, then Fever London is the one-stop destination to ensure you're dressed to impress!
With wedding season a-knockin', we were kindly invited by the Fever London team to this year's wedding fair, held at the store on Eastcastle Street, for an afternoon of wedding prep fun, bubbles and mouth-watering cake. It's a hard job but someone's got to do it!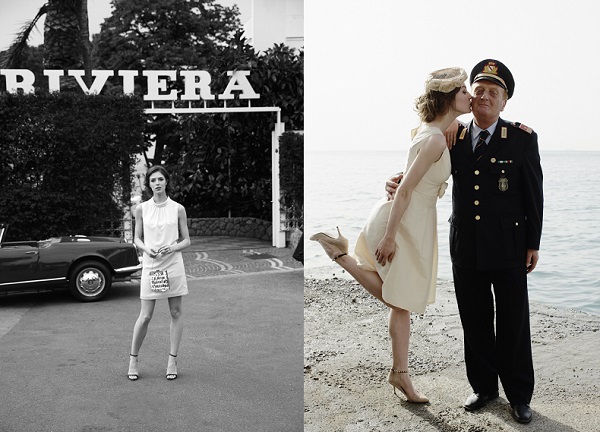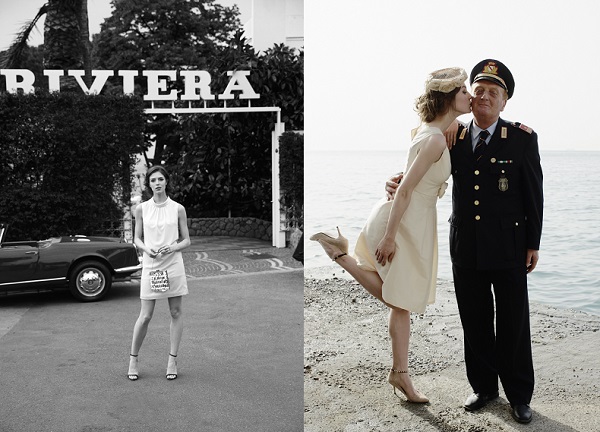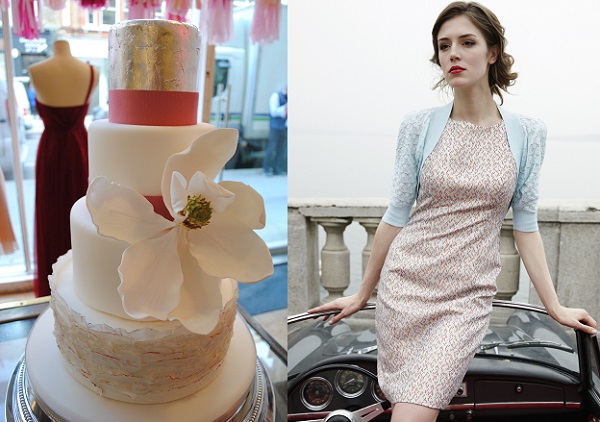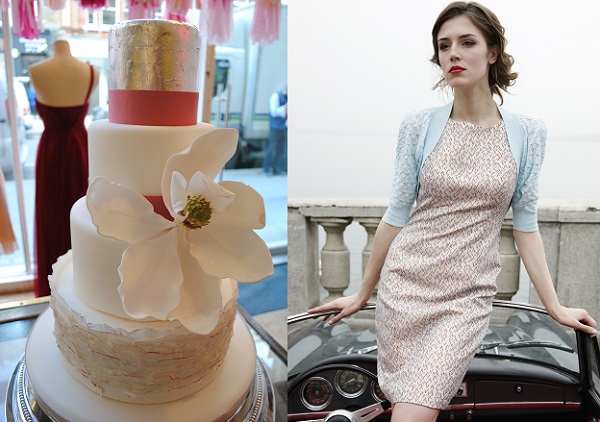 Offering a wide range of bridesmaid, wedding guest, mother of the bride and wedding dresses, the spring/summer 2014 collection took inspiration from the elegance and romance of the 1950s and 60s.
From vintage-inspired occasion dresses to full-skirted, prom dress silhouettes and beautiful floral detailed ladylike dresses for weddings, (oh and let's not forget the cute accessories!)…we were literally in heaven!
TOP TIPS….
Also at the fair offering up expert advice were Fever's resident wedding stylist, Alice Benton, Leonor Tinajero from wedding cake-makers Cakefully Yours and wedding hair stylist Alexyi Reneece. Of course, we couldn't leave without rounding up some top tips for you all.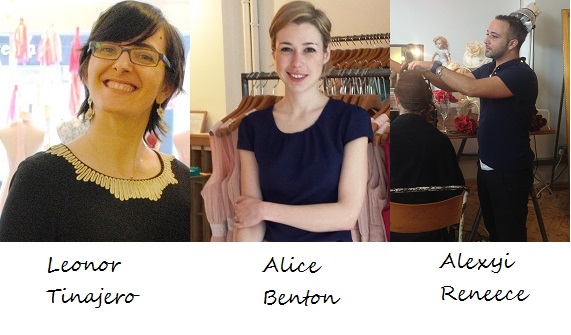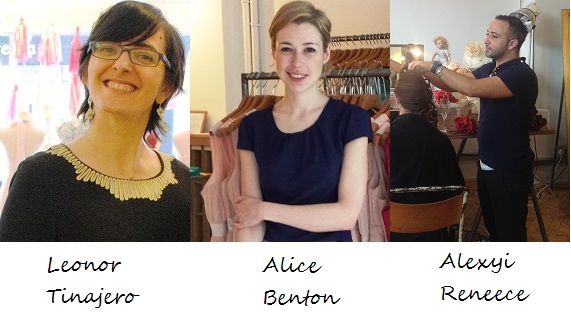 1. Alexyi Reneece, Hair Stylist: advises trialling looks in advance if you're the bride, so when it comes to the big day, there are no surprises. "Bringing your dress along to trials helps keep the overall look in mind," suggests Alexyi.
On his go-to styles for this season?
"It's about fusing vintage with modern, for a sophisticated look with a twist."
2. Alice Benton, Stylist, Fever London: was on hand to point us in the direction of this collection's most coveted pieces. "Duck egg shades and lace are a big part of the spring/summer 2014 wedding collection, perfectly showcased by the Daphne dress."
On choosing the right looks for all attending parties?
Alice suggests starting with the location. "Comfort should be an important factor, as you're more than likely to spend the entire day in your outfit, so make sure the fabric and style suits the climate of the wedding location."
3. Leonor Tinajero, Cakefully Yours: suggests trying the cake first, rather than going on aesthetics.
"You have to think, 'Will my guests enjoy this?' before spending a huge amount on the wrong type of cake."
Spoilt for choice was one way of summing up our wedding fair experience, but, soon enough we were zapping between rails to picks out our favourite pieces. The Ivy dress – a one-shoulder creation with a delicate ruffle corsage, perfect for bridesmaids – appeared to be a popular favourite at the fair and it was definitely one of our favourites too however being that we're partial to a little Parisian chic, lace and prints, making it to the top of our wedding style wish list were the following: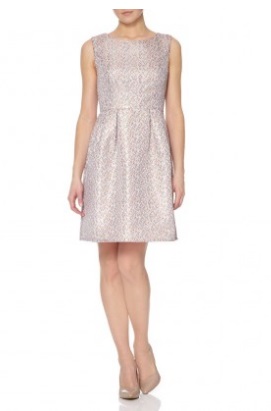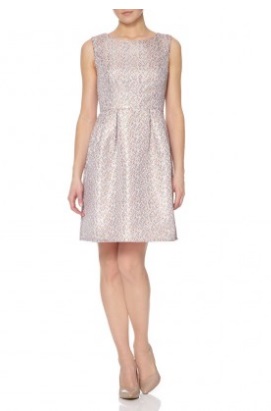 Starlight Metallic Prom Dress Pink – This dress has a very Chanel-esque element to it, so, naturally, we made a dash for it! The glinting metallic pastel shades scream summer, while the 60s-inspired shift silhouette is super-flattering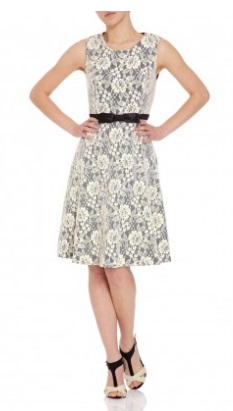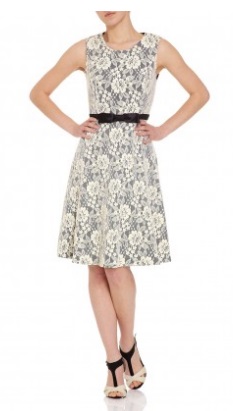 Atrani Lace Prom Dress – The cream lace overlay dress and elegant bow detail waistband were the deal clinchers with this dress, making it a perfect option for bridesmaids. It's great for other occasions, too.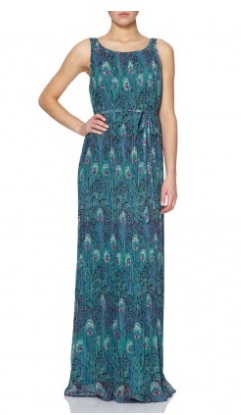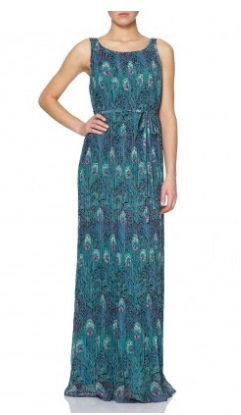 Arlington Chiffon Maxi Dress – If you're lucky enough to be attending a sun-drenched beach wedding this summer, make sure to pack a maxi dress with party appeal. From the peacock print to the delicate, chiffon knife pleats, this dress is the ideal option for wedding guests, or as an after-party look for the bride.
Tending to all your needs and offering eye-catching and feminine solutions to your wedding wardrobe woes you'll never be short of a head turning look this wedding season with the Fever London wedding collection!