Last Updated on 12th November 2013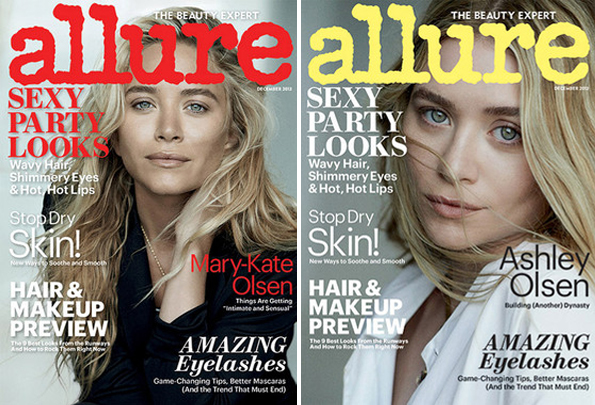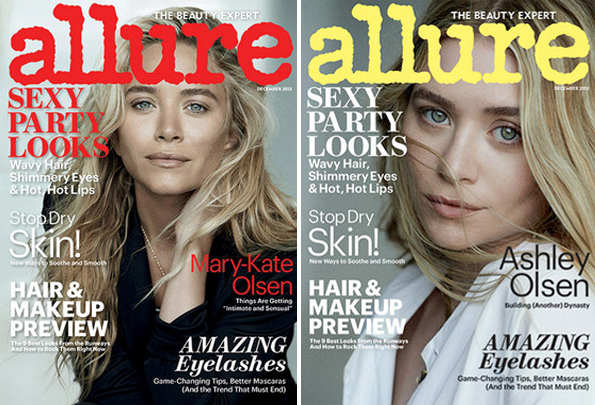 A photographer could have a field day with a set of twins on a cover shoot, but Peter Lindbergh decided to shoot Mary-Kate and Ashley Olsen individually for the cover of Allure magazine's December issue. Then again we, the readers and consumers, get two gorgeous covers instead of one, so we guess the guys at Allure knew what they were doing all along.
The twins do pose together in some of the editorial pictures though, just to prove that they didn't pull the old switcheroo that we always imagine twins sometimes do for a laugh. They also open up about a number of topics, including people's false assumptions about them…
"I think people looked at us with the perception of 'Oh, you just have everything. You can do whatever'," Mary-Kate told the mag. "Strangers assumed we had enough money to just do nothing-or why would we go to college? And it's such an uneducated perspective! You still have to grow within business. You have to take a chance."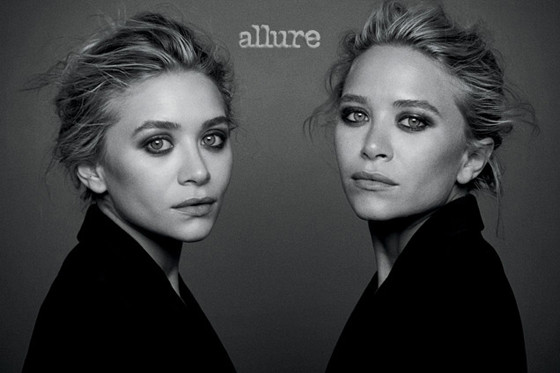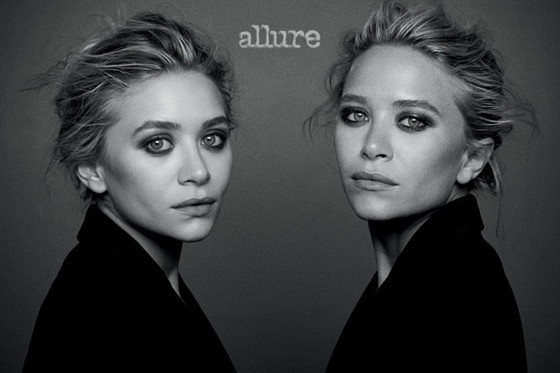 And take chances they did. Would we have The Row and Elizabeth and James if they didn't take chances? Would they have won the CFDA Womenswear Designer of the Year prize? Probably not!
We love the Olsen twins, and will definitely be buying both covers of December's Allure when it's out on November 19th.