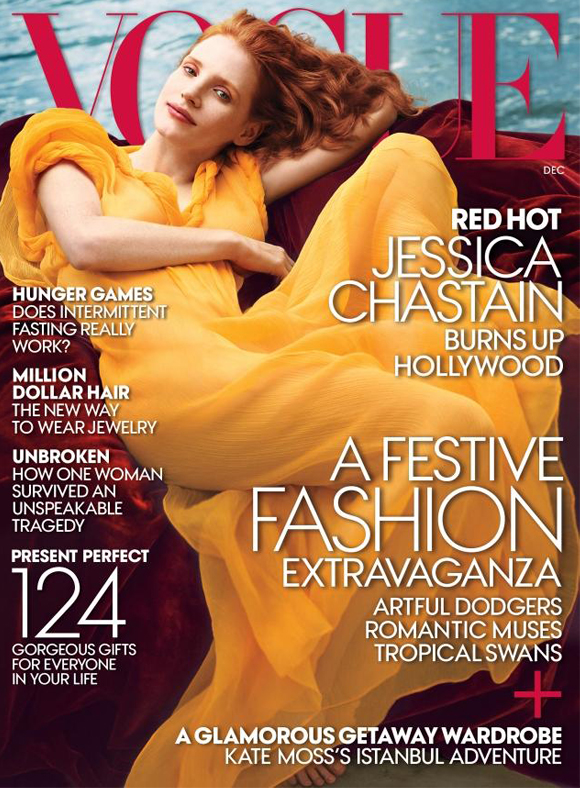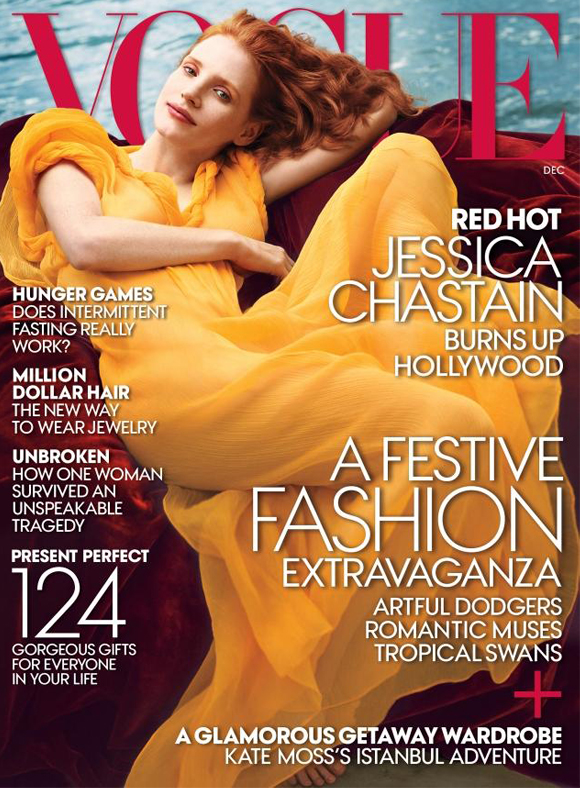 What do you get if you cross a world-renowned photographed and a twice Oscar nominated actress working together? A beyond-stunning Vogue cover and editorial, that's what.
Yep, Annie Leibovitz has photographed Jessica Chastain for American Vogue's December issue…talk about ending the year on a high!
Jessica poses for the fashion Bible in some truly breathtaking pieces from Alexander McQueen to Oscar de la Renta among others, and also reveals that – despite her beauty and success – she still feels shy and, get this, awkward!
"My life has gone, you know, a little wonderful and crazy," she told the mag.
"I did not feel like a beautiful woman that people would kill each other for. Jessica — who I am in my personal life — I'm very shy, I feel very awkward, I don't feel like a femme fatale at all."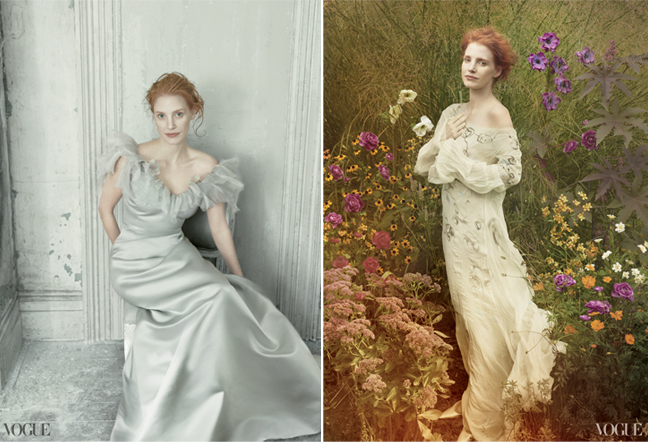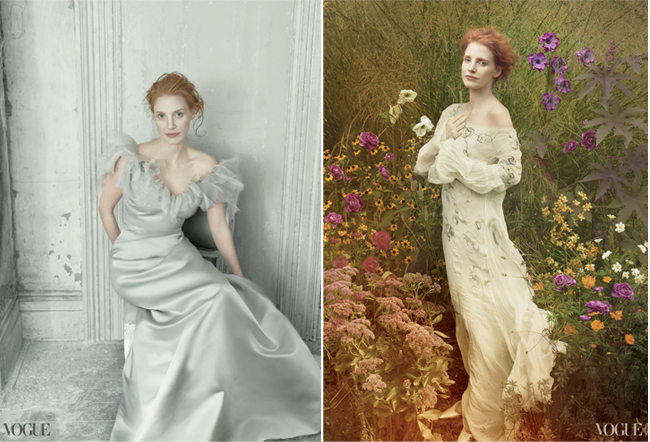 She may not feel confident but she certainly looks it in these pictures! You can read the rest of the editorial and see more gorgeous pictures of Jessica Chastain in the December issue of American Vogue.