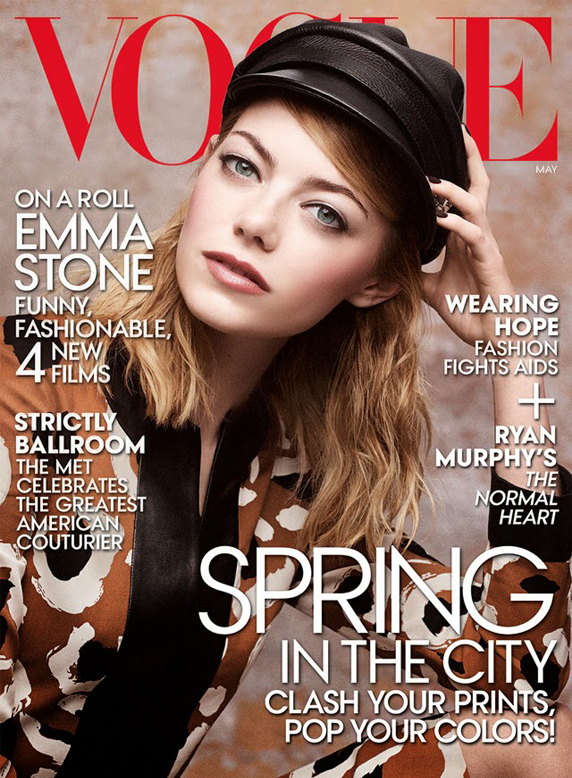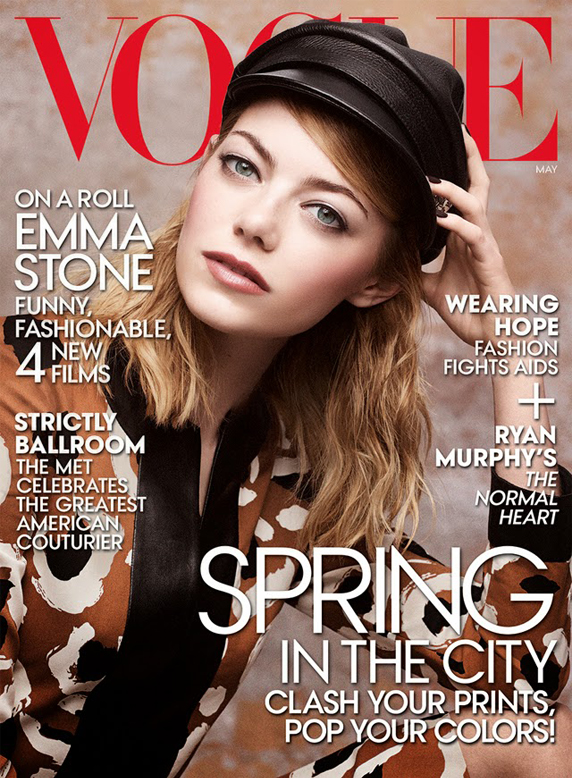 Good things do indeed come to those who wait – why else would Anna Wintour wait 'til all the other magazine covers have been released before debuting the American Vogue ones?
The Vogue US May issue is solid proof that you save the best 'til last, as it features Emma Stone – expertly photographed by Craig McDean – rocking a plethora of fabulously fashionable pieces on the cover and within the accompanying editorial. And her interview is a great read too, just as we expected, as we kind of like to think of Emma as our girl-next-door best friend.
Inside the mag, Emma poses in threads from Christian Dior to Chanel and many more in-between, and also talks about her new films (The Amazing Spider-Man 2 included, naturally) and her boyfriend/Spidey himself, Andrew Garfield…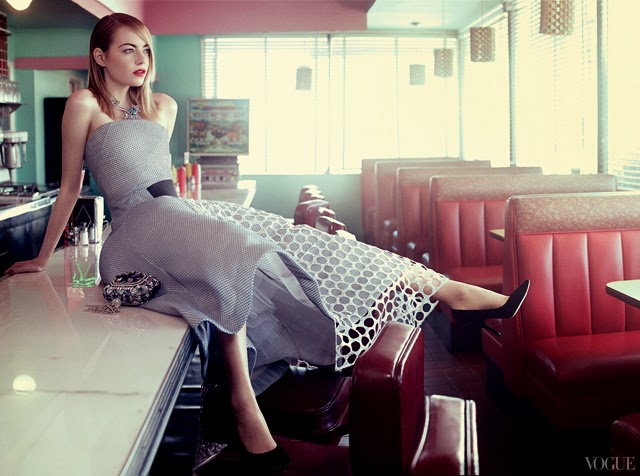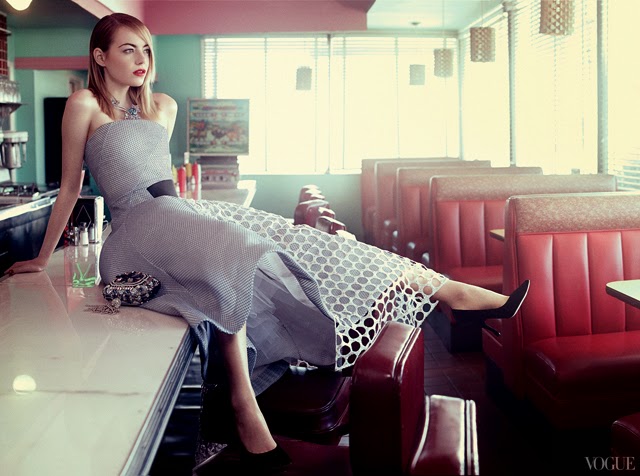 "I think I've learned a lot by being around him," she gushed. "And, you know, he is an incredibly important person to me.
"It's been fun working with him just because of who he is as an actor and person. I think it would be fun no matter what."
Aww, what a cutie! And judging by their appearance at The Amazing Spider-Man 2 premiere, we think their love is as strong as ever!
You can read the rest of Emma's interview in the Vogue US May issue.