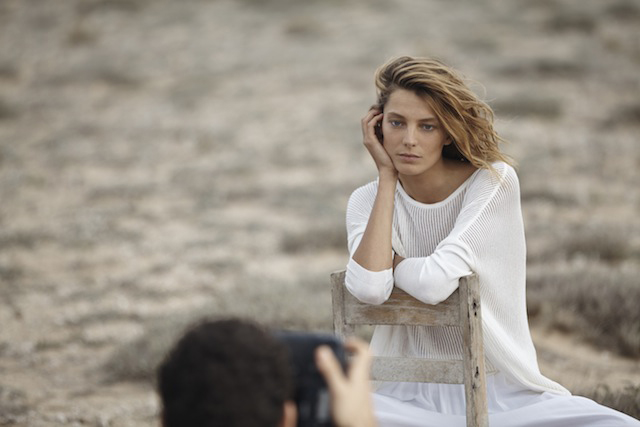 Mango has revealed the newest face of its ad campaigns – and that face is none other than Daria Werbowy!
The stunning 29-year-old Canadian/Polish model replaces Miranda Kerr (who did a wonderful job of posing for the brand we think you'll all agree) and follows in the footsteps of Kate Moss, Naomi Campbell, Penelope Cruz, Claudia Schiffer and Milla Jovovich to name just a few.
"As part of our policy of collaborating with celebrities from the world of fashion, Mango has decided to collaborate with one of top fashion models of the moment," said Ninona Vila, a spokesperson for the brand.
"In choosing a model of the stature of Daria Werbowy, our aim is not only to highlight our brand values, but also the importance of the quality and design of the garments in the new collection."
Well said. We have to wait until February for the full campaign to launch (boo!), but the sneaky behind-the-scenes image above is getting us nicely excited.