Last Updated on 22nd December 2014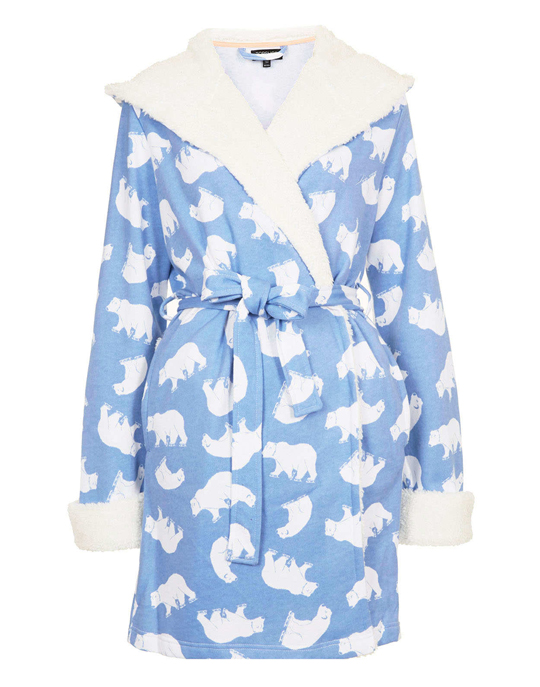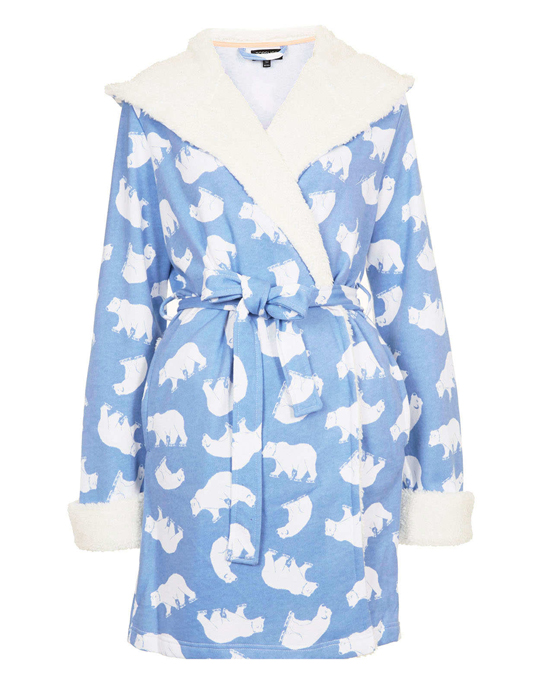 As it's the run-up to Christmas, we're going to be helping you on your Christmas present quest by offering helpful little pieces of shopping advice every day. Today's Gift of the Day is this adorable Topshop light blue polar bear fleece robe, which we think you'll agree is a great way to kick the whole thing off!
Is there anything warmer, cosier, and generally more appropriate for a chilly Christmas morning than a fluffy robe? Short answer: no!
Treat someone you love to this gorgeous Topshop light blue polar bear fleece robe – it'll not only keep them warm and toasty as they excitedly open the rest of their presents around the tree, but it'll serve them well for most months of the year too.
It's ok, we've lived in England for a long time and we've accepted that it's cold for the majority of the 12 months.
This Topshop light blue polar bear fleece robe even comes with a hood, so you (well, the person you're giving it to – although we wouldn't blame you if you got one for yourself!) can be fully cosy from top to toe.