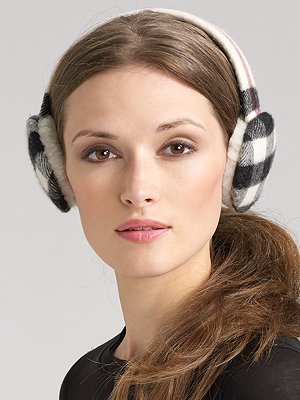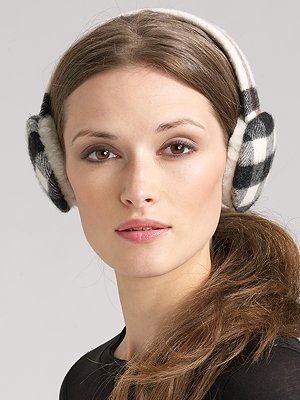 Earmuffs just aren't a big part of our daily winter wardrobe here at My Fashion Life, but we can't quite work out why – especially when they come looking like this pair from Burberry.
Warm and cosy, without giving us the dreaded 'hat hair', earmuffs are a stylish way of avoiding the red-ear'd look. Emblazoned with the signature Burberry check, these are bound to keep you warm with their blend of wool and cashmere. As an ultimate, luxury accessory for cold ears, the price tag might seem a tad extravagant but we're beginning to think these are a Christmas neccessity!
Get yours now in Camel or Ivory. $125 from Saks Fifth Avenue.