Last Updated on 22nd December 2015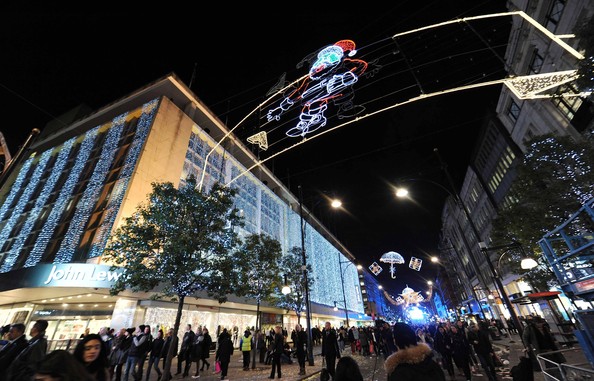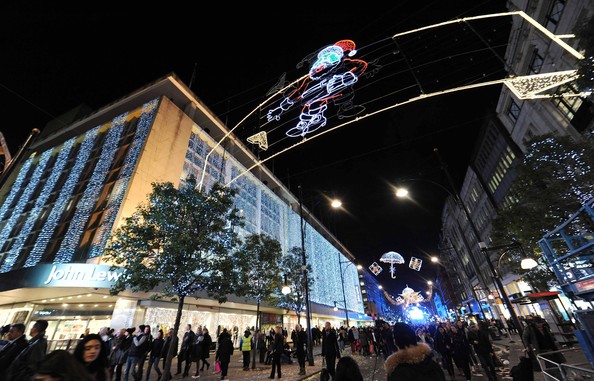 The red cups and Crimbo-inspired coffee mixes have arrived at Starbucks, luxury department store Barneys unveiled its festive windows via Instagram, and Oxford Street has been set alight, literally, with gigantic overhead snowflakes suspended from the sky. Yep, you guessed it – it's the season of the rotund man in red aka Santa.
Now, as much as we'd like to profess that Christmas is all about carving turkey as a family, while flinging spoonfuls of cranberry sauce at each other (out of love, of course), it's only really about the presents, isn't it? But, often more than not, shopping for these presents can  lead to more frustration than festive cheer, which is why we've broken it down for you.
Are you a classic panic buyer? Fret not. Suffering a financial drought? Don't sweat it. Or, maybe you're just plain lazy, preferring to do a trolley dash on Christmas Eve? Naughty, but we suppose it makes for a great pre-Xmas workout. Break down that whopping shopping list with our top tips on how to perfect the art of panic gift buying and enjoy it, below:
Last minute panic buying isn't all bad
Although not so effective as a long term approach – we're done with sweaty, mid-shopping centre tantrums – panic gift buying can sometimes leave you with a basket full of really great gifts. Retailers will often knock down prices as December 25 gets closer, so shopping between December 22-24 may mean your budget can stretch that bit further.
Make the most of online exclusives
With several retailers offering free delivery, various discounts and inspiration in the form of gift guides, make the most of doing your shopping online. Nothing feels better than a fantastically edited present list, or skipping a never-ending changing room queue!
Limited-edition is king
If it isn't going to be around for long, its probably pretty special – so buy it! From luxury beauty sets to fragrance and foodstuffs, your best friend, mum or husband won't just be super grateful, but cherish their presents for years to come.
Make a day of it
This one particularly holds true for online sceptics. If you prefer to physically feel the goods before parting with your money, then clear a day or weekend out in your diary, head into the city centre and make a day of your festive shopping. Make room for plenty of refuelling coffee/wine pit stops, and enjoy a long lunch before heading off to splash more cash. A bit of TLC thrown into the retail therapy mix will have you ticking that to-buy list off in no time, not to mention taking the panic (and pain) out of your Xmas shop.
Got any tips or pet hates when it comes to Christmas shopping? Share your comments below!
[Image]