Last Updated on 10th May 2022
It's no strange thing that CBD can be found in every product you can think of. As such, it's no wonder that CBD skincare products have come to the surface. From CBD skincare creams, cleansers, and moisturizers, there is a wide array of CBD-infused products you can find in the market. So, if you're someone who treats skincare as self-care, it is time to look into the positive benefits of CBD on your skin. 
Defining CBD
Cannabidiol, which famously stands for CBD, is one of the active chemical compounds present in cannabis plants. The other active ingredient of cannabis is tetrahydrocannabinol or THC. The fine delineation between the two is that CBD is non-psychoactive. Simply, this compound doesn't make you feel high.
There are ongoing research studies focused on the benefits of using CBD-infused products. A study published in the Journal of Alzheimer's Disease has found the importance of using CBD products in preventing cognitive degeneration. More than this, an article review published in the Neurotherapeutics journal has suggested the use of CBD in treating substance abuse or addiction.
Other research studies have shown the correlation between CBD and the treatment of health issues such as insomnia, epilepsy, body pains, and chronic inflammation. Essentially, CBD is gaining momentum. It is no wonder that CBD skincare products have come to the surface.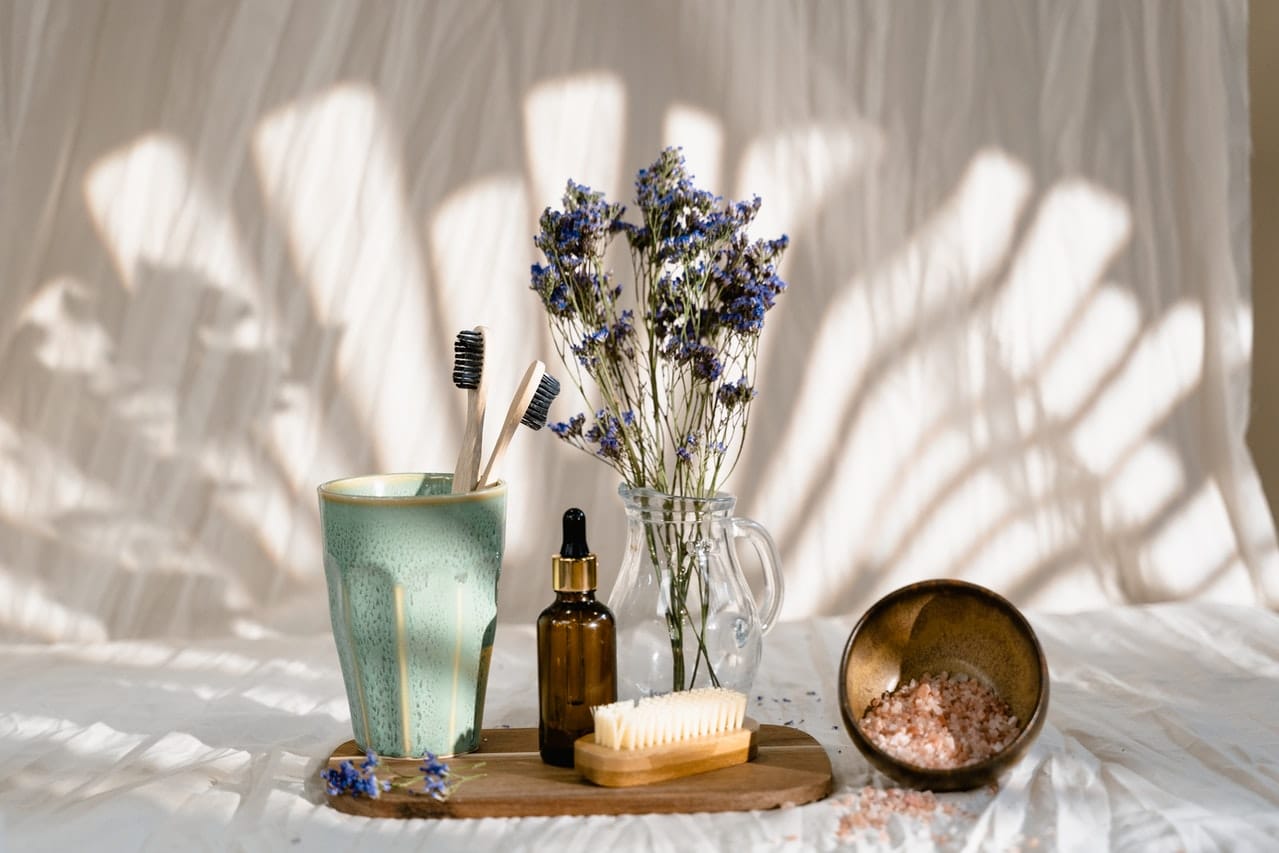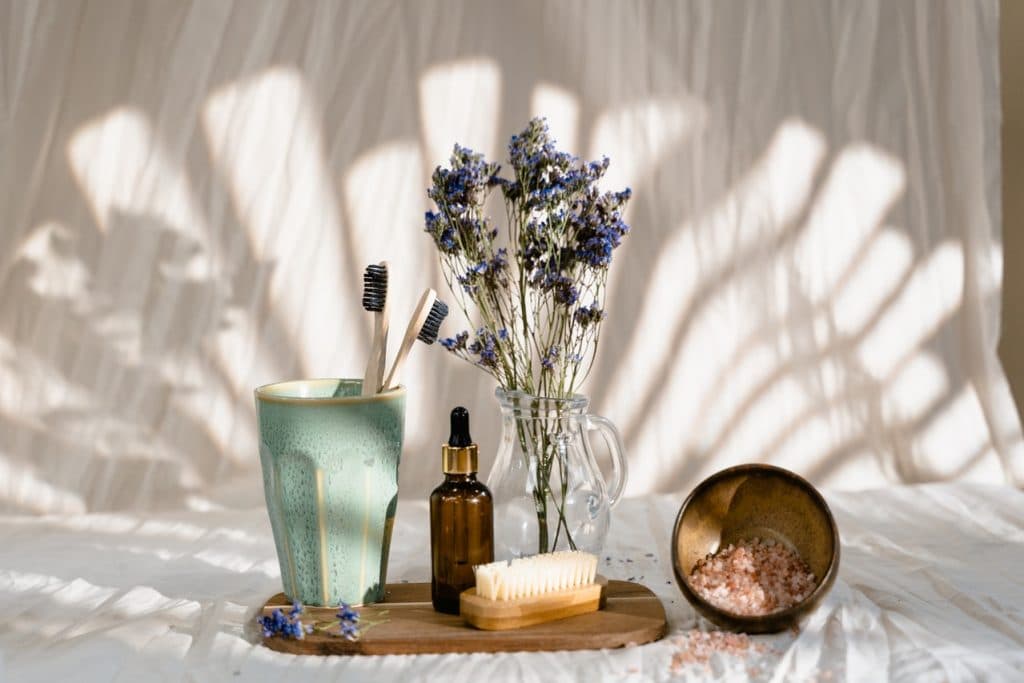 Treating Skin Issues
One of the notable effects of using CBD skincare products is its anti-inflammatory and anti-oxidant skin benefits. This is helpful in treating skin dryness and inflammation. More than this, CBD has been effective in reducing the production of sebum in the skin. This, in turn, fights the appearance of acne and eczema on the skin.
So, how does CBD interacts with the skin? Let us take for example skin inflammation. CBD works by turning down the body's inflammatory responses. This lessens the redness of the skin which also targets psoriasis and eczema. Additionally, CBD-infused skincare products improve skin hydration and elasticity.
While there is fairly limited research on the effects of CBD on the skin, dermatologists prescribed using the product topically. Here, CBD acts as a medication to lessen skin inflammation and other similar concerns.
Other than this, CBD skincare products play a vital role in treating acne. CBD is commonly infused with ingredients that counteract the presence of acne on the skin. For example, tea tree oils known to fight acne are infused with CBD to influence the production of sebum in the skin, thereby reducing skin concerns. 
It is also worth mentioning that CBD has entered sunscreen products. Known for its anti-inflammatory properties, CBD can reduce the presence of sunburn on the skin. CBD-infused SPF products temper the effect of sunburn on skin spots. This goes to show that CBD skincare products are here to stay.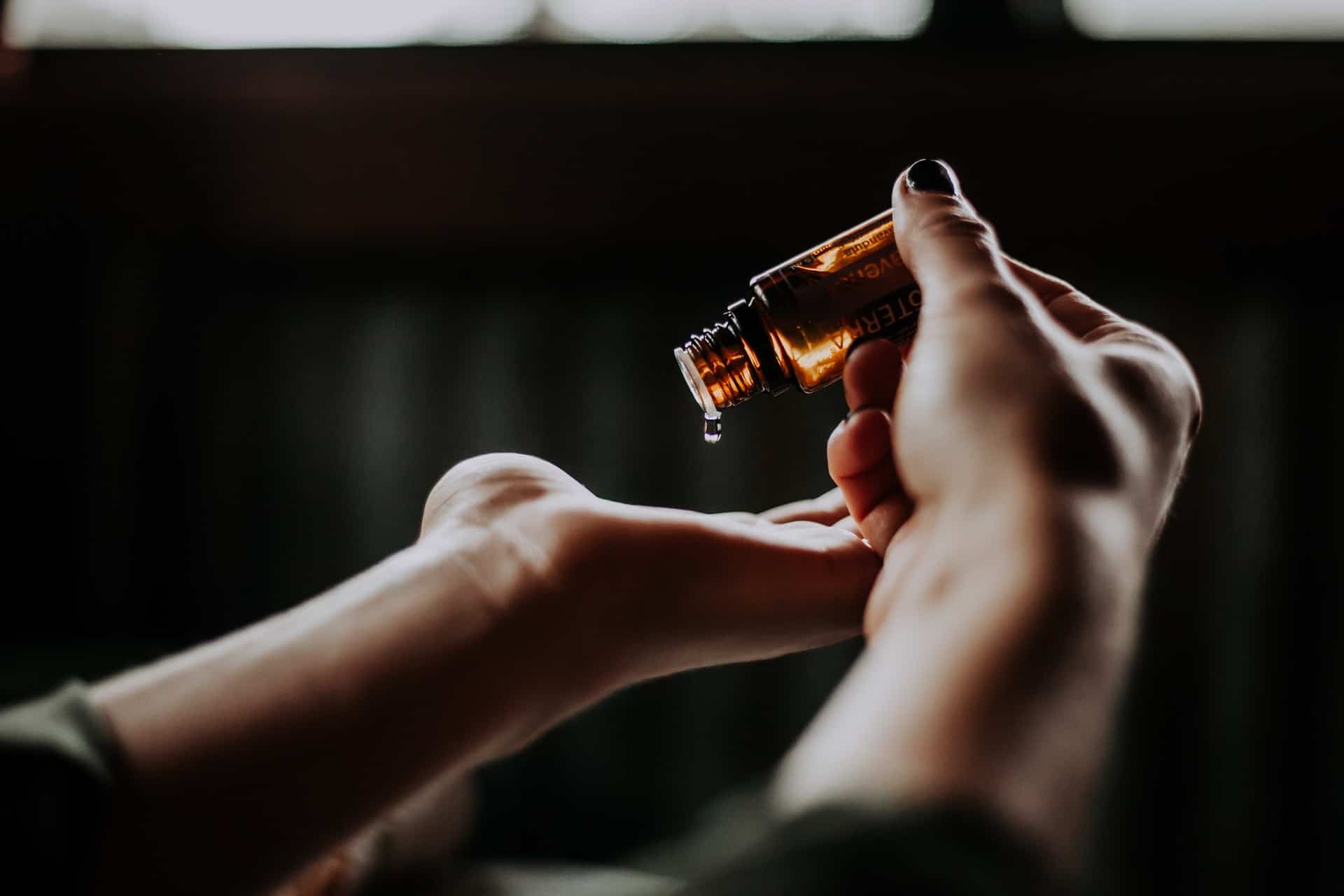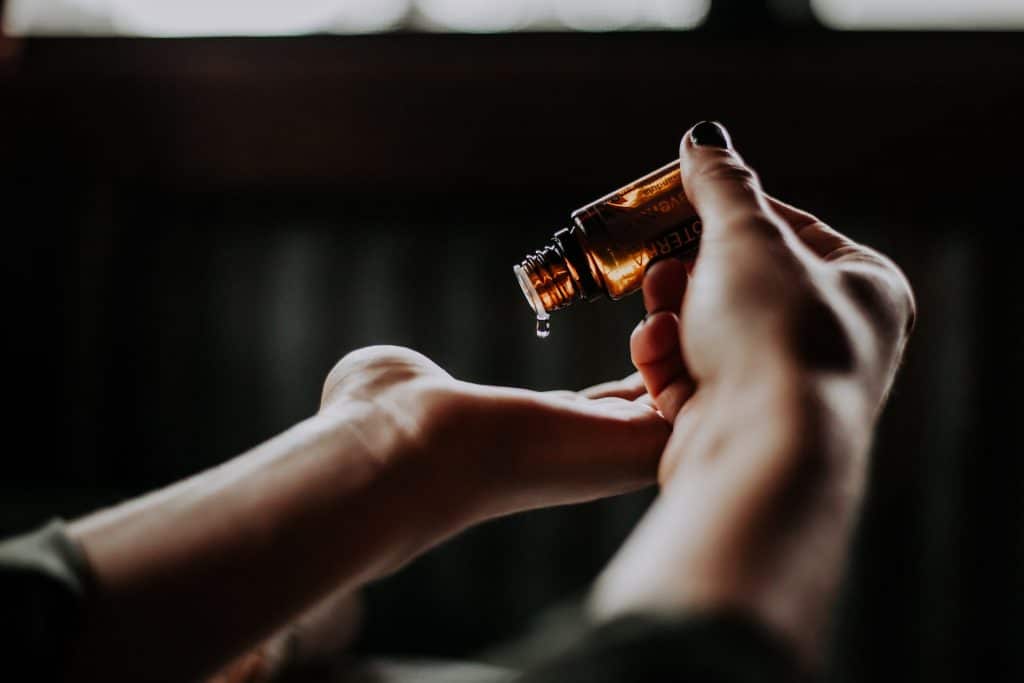 Purchasing Quality CBD Skincare Products
As CBD-infused skincare items show no sign of slowing down, it is important to choose the right product for your skincare needs. Dermatologists highly recommend purchasing products that contain pure CBD. CBD isolate products are best applied to your face. These do not clog your pores instead; it rejuvenates your skin with their anti-oxidant skin benefits.
So, if you're looking for CBD skincare items, look for products that are labeled with ingredients such as "cannabidiol", "full-spectrum CBD", and "hemp CBD extract". Another thing you need to consider while choosing the best CBD skincare products is the amount in the product. Essentially, the higher CBD percentage means it is more effective in treating your skin concerns.

The bottom line here rests on the fact that you should purchase quality products. As such, make sure that the brand is reliable and the products it sells in the market are safe and of top-notch quality.
Trying Out CBD-Infused Skincare Picks
Before trying out CBD skincare items, it is important that you read the instructions first. scan through the label of the products and take note of the active ingredients present in them. Essentially, these products should "walk the talk". Also, determine how you are going to apply the product and how much to use on the skin.
Also, the dosage of these CBD products varies on the individual skin care needs of a person. It is vital to ask for the recommended dosage first before trying the product. Generally, people who are new to using CBD should start with low dosages. They can gradually increase the dosage once their bodies positively react to the product.
Final Thoughts
CBD skincare is gaining traction. Known for its anti-oxidant and anti-inflammation benefits, CBD-infused products are taking the world by storm. A gentle reminder though: purchase good quality products. You are what you apply to your skin; so, choose the best CBD skincare on the market.