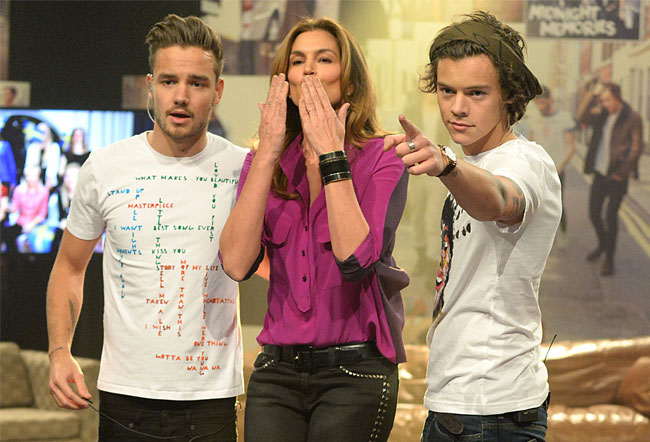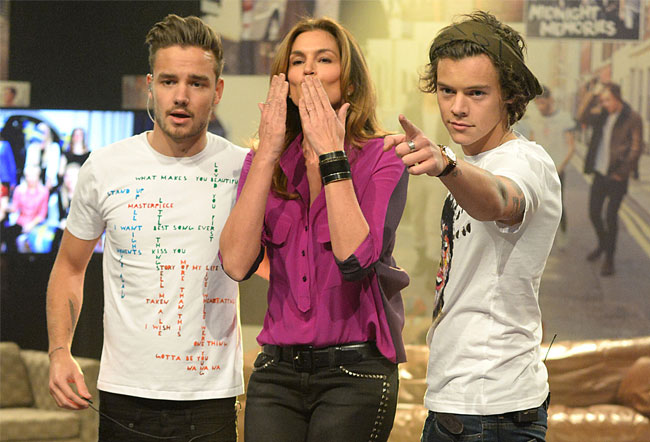 Just when we thought we had our secret One Direction obsession firmly under control, something new happens that makes it virtually impossible not to love the UK's favourite boyband. And that's largely thanks to the one and only Miss Cindy Crawford.
Yep, you read right. Cindy Crawford and the One Direction boys (well, two of them anyway) joined forces at the weekend to celebrate One Direction Day. What else, eh?
The gorgeous Super gave 1D members Harry Styles and Liam Payne a lesson in catwalk walking, which the boys then put to the test in a friendly but fierce catwalking showdown.
If you want to see timeless model Cindy Crawford strut alongside two fifths of your favourite boyband, then make sure you watch the video below; you won't be disappointed!
We know Harry appreciates an older woman, but we hope the boys know just how lucky they were to work with one of the world's biggest and most successful supermodels ever.
http://youtu.be/1-IlmlwKBDk