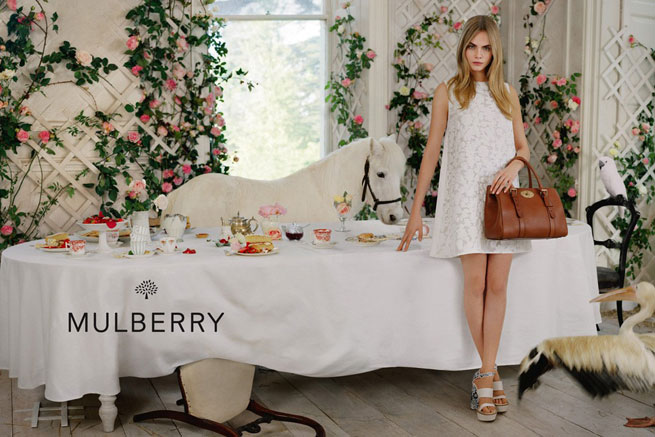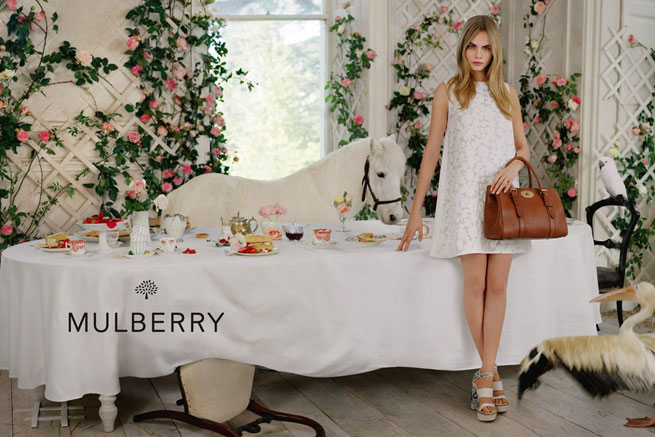 She opened the show during London Fashion Week in September last year, so it doesn't surprise us to see Miss Cara Delevingne return for the new Mulberry collection for the brand's spring/summer 2014 ad campaign.
Cara Delevingne isn't the only one with a starring role in the ads though, as she is sharing the spotlight withy some of her adorable animal friends; a tortoise named Pukka, a cockatoo called Spud and a pony known as Dusty.
The ads were shot by Tim Walker under the artistic direction of Cooke Newhouse
"The spring 2014 campaign was a beautiful but naughty tea party with Cara and her ark of animals — the perfect Mulberry moment," Cooke commented. "They didn't have the best table manners, but Cara was very forgiving."
Well, you would be too. How could anyone stay mad at those adorable little faces?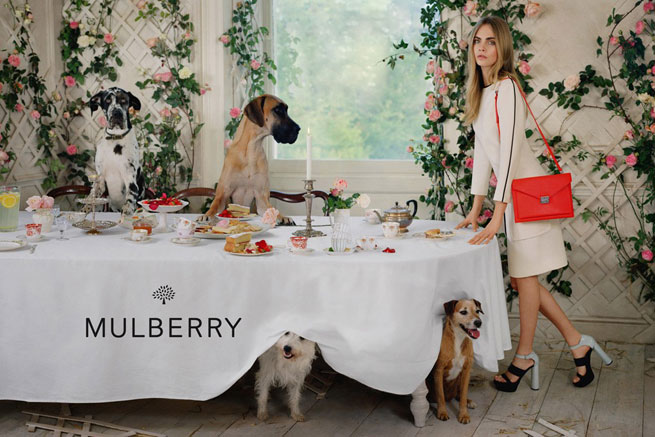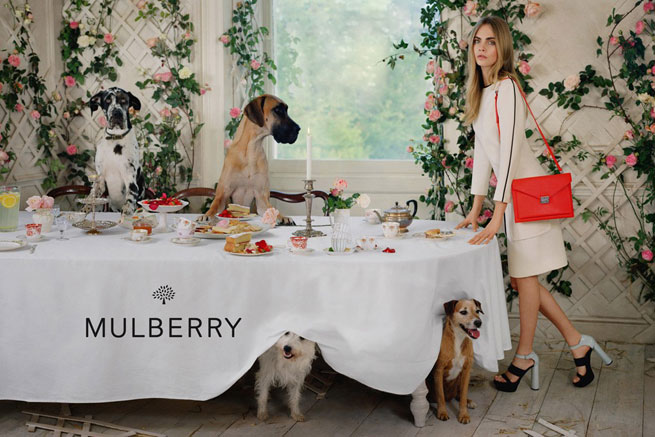 A tea party with animals and the new Mulberry collection sounds like our idea of heaven; well done Mulberry!