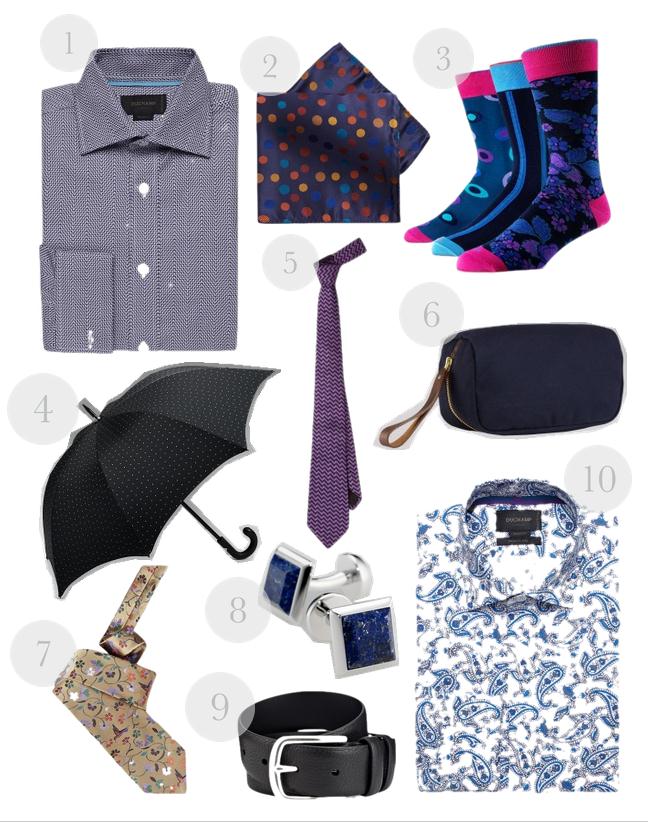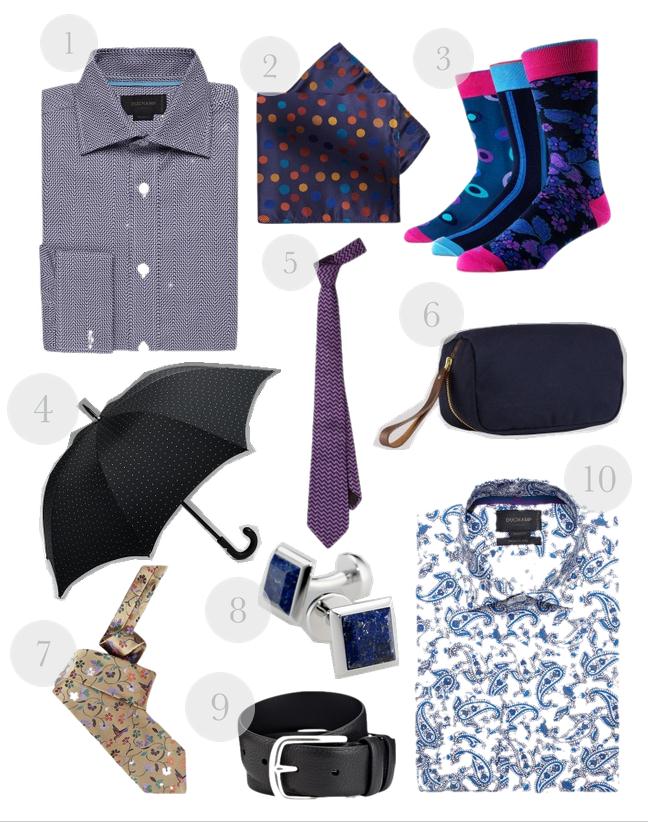 1. Herringbone print shirt – For a versatile but premium-quality gift, this Italian cotton shirt will suit any guy.
2. Random Dot Pochette – Perfect for any man who likes to add individual style to his formal wear.
3. Peacock Sock Box Set – Socks for Christmas are no longer a boring gift with this vibrant box set.
4. Dotty umbrella – A classic gift for any man who appreciates quality – a present that will last!
5. Zig zag tie – A woven silk tie will always go down well when it's in a classic print.
6. Canvas wash bag – Grooming is no longer just for the ladies, and a canvas wash bag like this one makes a thoughtful but practical gift.
7. Swallow Garden Tie – This delicate print is perfect for a subtle nod to floral and natural prints that have been popular so far this season.
8. Cufflink – These cufflinks are ideal for any man in your life who likes just a hint of opulence.
9. Leather belt – Another basic, but the supreme quality of the leather and simple design are perfect for any discerning man.
10. Paisley shirt – The graphic paisley print of this shirt makes a statement gift for anyone looking to make a fashion statement of their own.