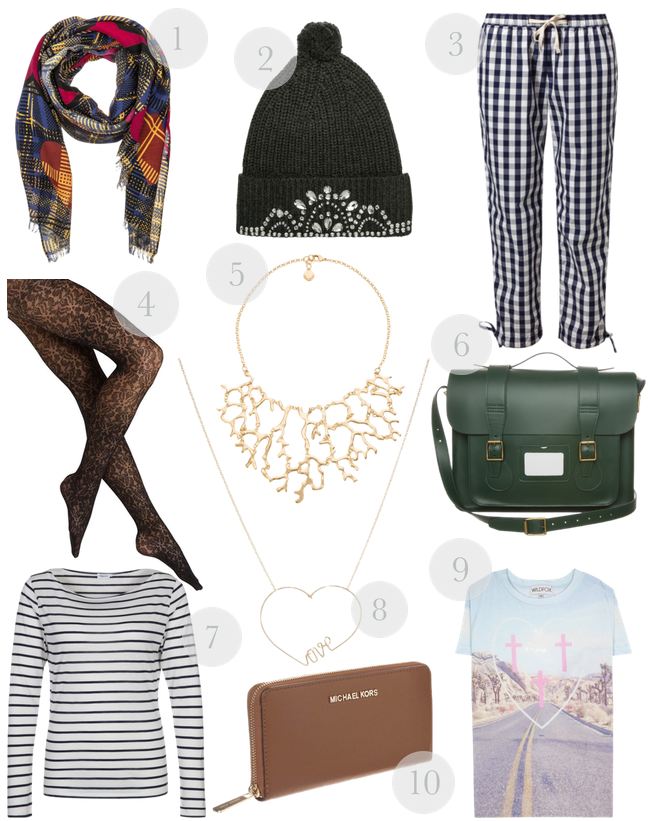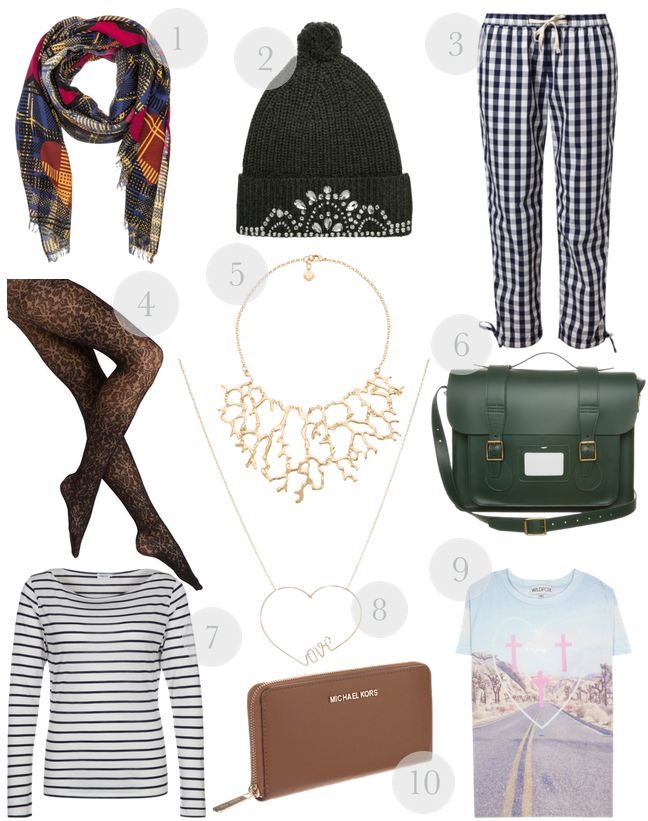 1. Vivienne Westwood scarf – An on-trend tartan inspired 100% wool scarf sure to keep anyone snug this Winter!
2. Markus Lupfer beanie – For an affordable piece of Markus Lupfer's designer collection, give a lucky someone this embellished beanie.
3. Tommy Hilfiger checked pyjama bottoms – You can't go wrong with giving a classic pair of checked pyjama bottoms by Tommy Hilfiger.
4. Falke printed tights – Falke's unique printed tights will make a great gift for any fashion-conscious friend or family member.
5. Statement necklace – This gorgeous necklace is a truly special and individual gift with its distinctive branch structure.
6. Dr. Martens satchel– This stylish satchel from Dr. Martens ticks a number of trend boxes and will please any fashion-conscious friend!
7. Striped top – A classic Breton striped top is a must-have for anyone's wardrobe, and this version makes a perfect gift for Christmas.
8. Love heart necklace – For a gift of delicate and original jewellery you can't go wrong with this love necklace.
9. Wildfox t-shirt – Give the gift of Wildfox's vintage American style with this pastel printed tee.
10. Michael Kors wallet – For a chic fashionable gift look no further than this Michael Kors wallet, which makes a sleek and sophisticated present.