Last Updated on 9th December 2013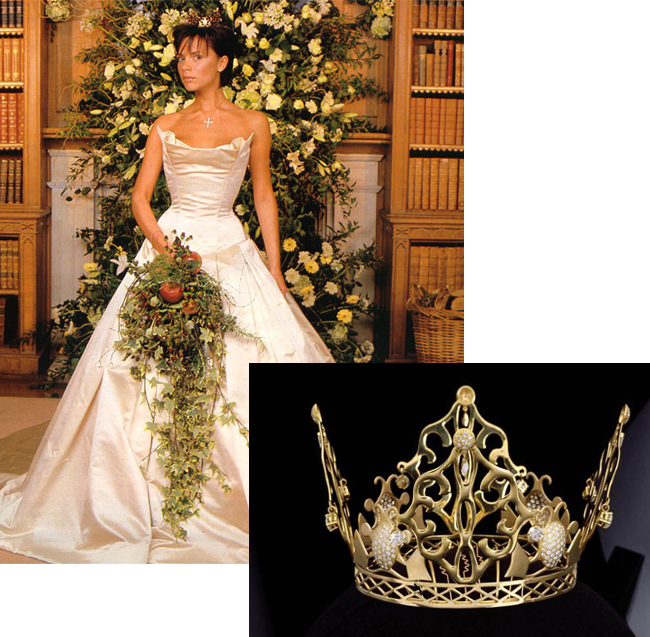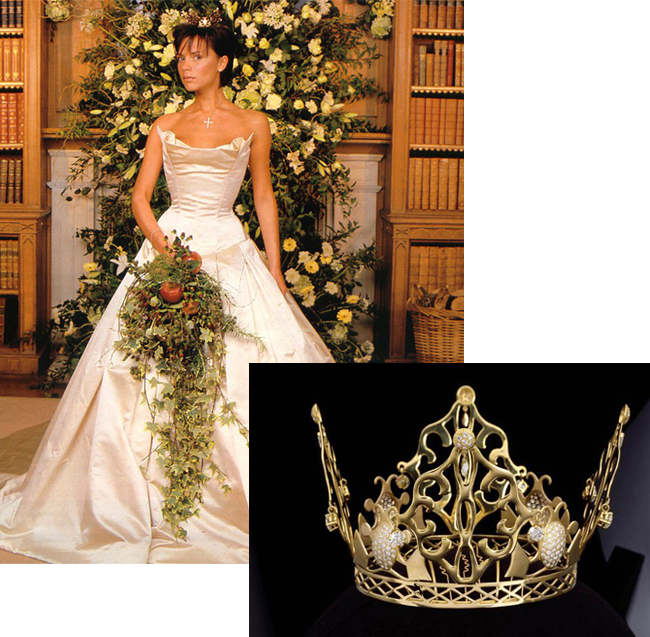 David Beckham may be good at getting his kit off and making us flock to H&M to drool and stare at him buy his bodywear, and Victoria Beckham is undoubtedly skillful at generating interest in her womenswear… but Mr and Mrs Beckham don't always have the golden touch. Case in point: VB's wedding crown!
We told you a few weeks ago that the stunning gold crown Victoria Beckham wore to her wedding back in 1999 (doesn't that make you feel old?) was going under the hammer at Bonham's, and although it was expected to bring in anything from $29,000 to $40,000, we actually thought it would have gone for a lot more. However, we couldn't have been more wrong, as the crown actually failed to sell as the highest bid was just £23,000.
"It didn't find a home today, I'm afraid, and lives to fight another day," said Bonham's chief executive Matthew Girling. "You missed a golden opportunity here in the room and on the phones and online, is all I can say."
Hm, doesn't sound like he was too pleased with the lack of interest. We're sure someone will find a home for it sooner or later; maybe Mr Becks will snap it up for his wife for a 15 year anniversary present…