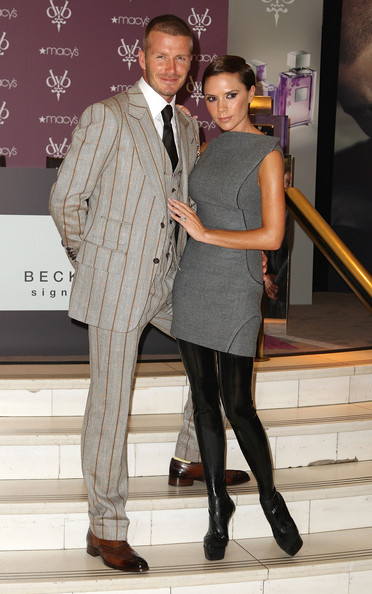 Hush hush or you'll miss the whispers: rumour has it that Victoria Beckham might be expanding her fashion line to include a menswear collection, and you'll never guess who's set to be in charge of the design.
Only her right hand man, and we don't mean Marc Jacobs. David, that's who! Believe it or not the only fashionable footballer , who, after designing a range with Adidas has supposedly been in talks with several companies about developing his own underwear line , has already signed a deal to create a clothing collection but is waiting until this year's World Cup is over to devote his full attention to designing, Elle UK reveal.
Seeing as Victoria Beckham has the fashion world well and truly conquered, what with her coveted collection of dresses that appeal to theives and the A-list elite alike and the recent re-branding of her denim and sunglasses collections, suggestions that she's set for the men's market are spreading like fashion-fire.
Though we'll look forward to seeing David's designer offerings, we won't lie, we're rather hoping he'll be modelling his wears, too.