Last Updated on 24th December 2013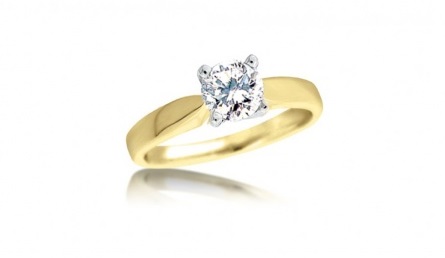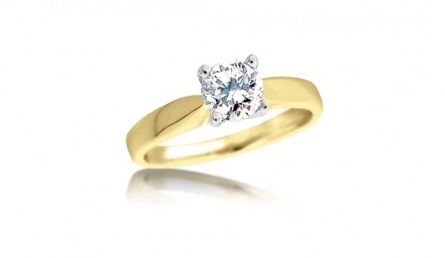 Choosing the perfect jewellery for that special someone in your life can be a daunting task. If you're planning to splash out, your gift needs to be exactly right. Rings and watches are among the most popular and long-lasting gifts, and they can be worn by your partner every day. Whether you're buying for a birthday, an anniversary, or another celebration, follow our simple guide for success.
Rings
Before you even enter the jewellers, make sure you have a good idea of the style your partner prefers. Think about the rest of their jewellery; is it gold, silver or rose gold? You should choose something that matches tastefully.
Engagement Rings
If you're helping a friends partner to choose the right ring to pop the question borrow a ring from your friends jewellery box to get the size measurements right. Not every woman favours a diamond engagement ring, but if you get a hint that her preference is traditional, do some research into what you can expect for the budget at hand. The cut, clarity, colour and carat of a diamond are all factors that influence the appearance and quality of the gem you choose. The cut and clarity impact on the sparkle of the diamond, and a poorly cut gem can seriously compromise its appearance. The colour of diamonds does vary, the clearer and more colourless diamonds being substantially more expensive. Set a budget for the ring and stick to it; remember that you still have to save for the wedding, and for your life together.
Watches
It's important to remember that a good quality watch is an investment, so shop around online on reputable sites like Market Cross Jewellers. If you're considering buying a timepiece for your partner, make sure you know what they would choose. Drop some hints because it's likely that they have already considered what style suits them best. If you partner is sporty, choose a watch that will be of maximum usefulness in that area. Think large, easy to read dials, timers, alarms and the appropriate level of water resistance. If you're not sporty, there's nothing wrong with choosing a watch purely for its aesthetic value as long as you've done some research into the brand. Established names are meaningful when it comes to superior timepieces. 'Swiss made' means that the watch's movement (the mechanism that powers the watch) is Swiss, the movement is cased up in Switzerland and the final inspection of the timepiece is carried out in Switzerland. The Swiss have a long tradition of watch-making, so combine a 'Swiss made' with a reputable brand, and you have a quality timepiece, well worth its price.