Last Updated on 3rd January 2014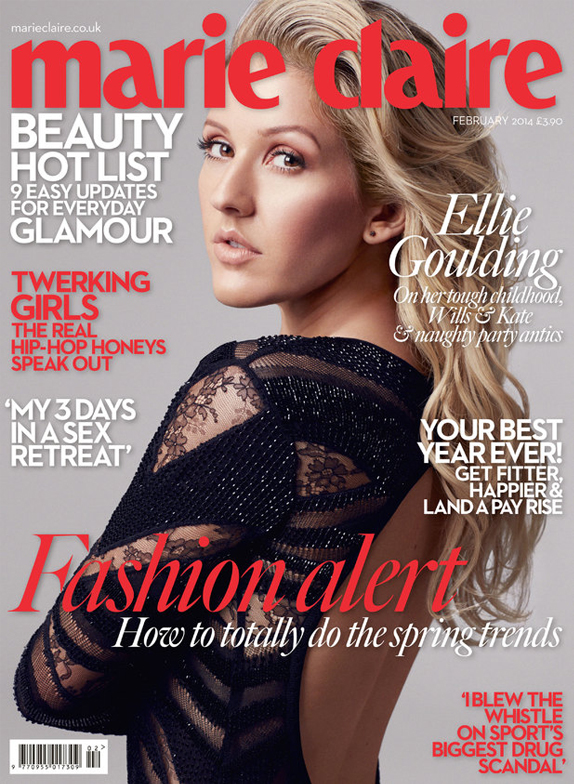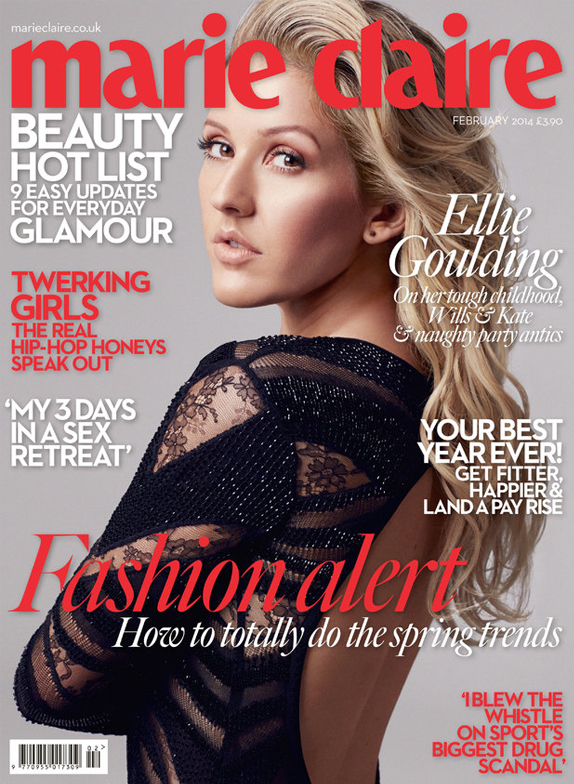 She caused quite a stir with her risqué sartorial choices last year, and it doesn't look like 2014 is going to be any different if Ellie Goulding's shoot for Marie Claire is anything to go by.
The Burn singer was shot by David Roemer for Marie Claire UK's February issue, staring seductively into his camera lens for a series of saucy poses. What a babe!
She also opened up to the mag about some juicy topics, including her love life, her childhood, and the one and only Royal Wedding which she performed at!
"In the weeks before, everyone I know was talking about the wedding, and I was sat like [puts knuckles in her mouth], trying not to say anything. I kept it to myself for so long – but no one would have believed me anyway," she said.
"I talked to William and Kate quite a bit. They're just a really awesome couple, lovely people, so I understand why people are fascinated by them. It was a really beautiful night – but then, I haven't been to many weddings."
We can't imagine many weddings would top the Royal Wedding, can you? You can read the rest of Ellie's interview in the Marie Claire UK February issue which is out now!