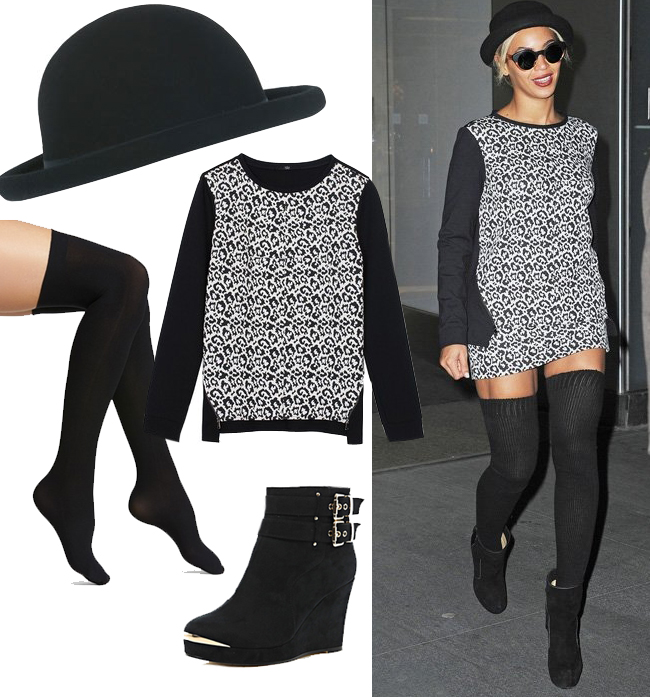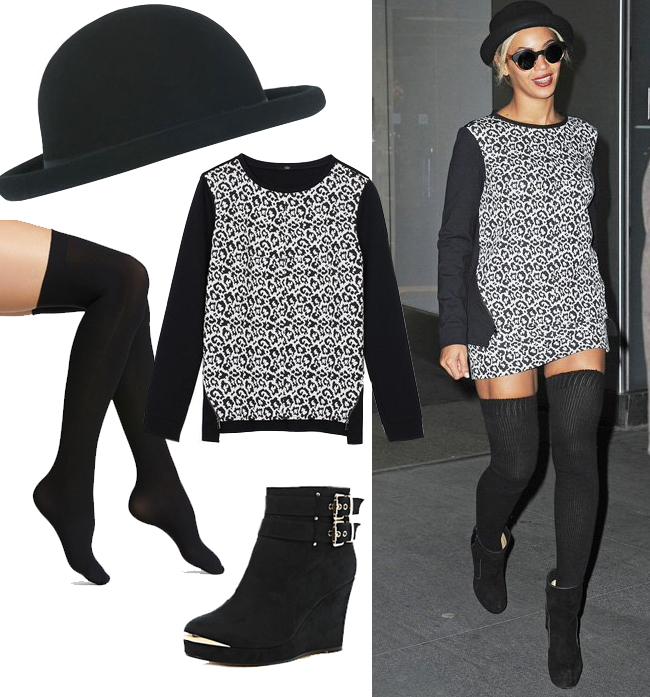 Who doesn't want to channel Queen Bey as they go about their daily business?
Stealing Beyonce's style isn't always easy given her bank account, huge celebrity status, incredible body and penchant for wearing skimpy stage outfits, but her latest look in New York was perfect for us to try and copy.
Are you brave enough to wander around in a jumper and thigh high socks? And more importantly, is it warm enough where you are to "forget" to put trousers on? Let us know if you decide to steal Beyonce's style; better yet – send us a pic!
Leopard print side zip sweatshirt, £157.93, Tibi available at Saks
Black roller bowler hat, £25, available at Miss Selfridge
Thigh high socks, £21.92, Commando available at Nordstrom
Double buckle wedge ankle boots, £45, available at River Island
[Image]