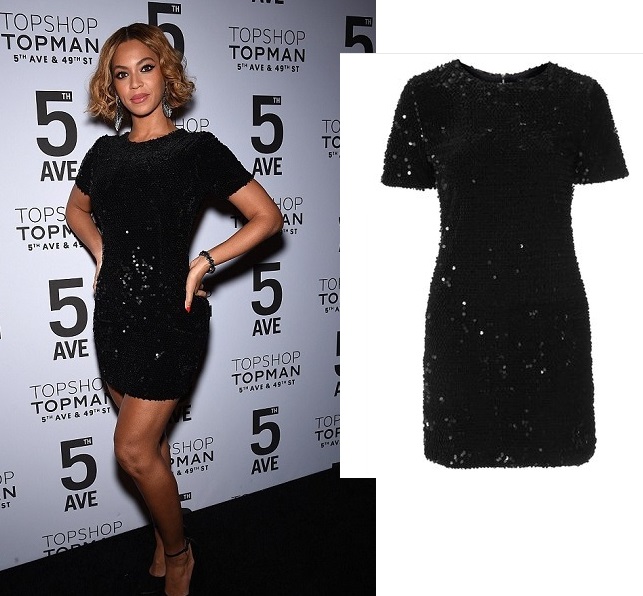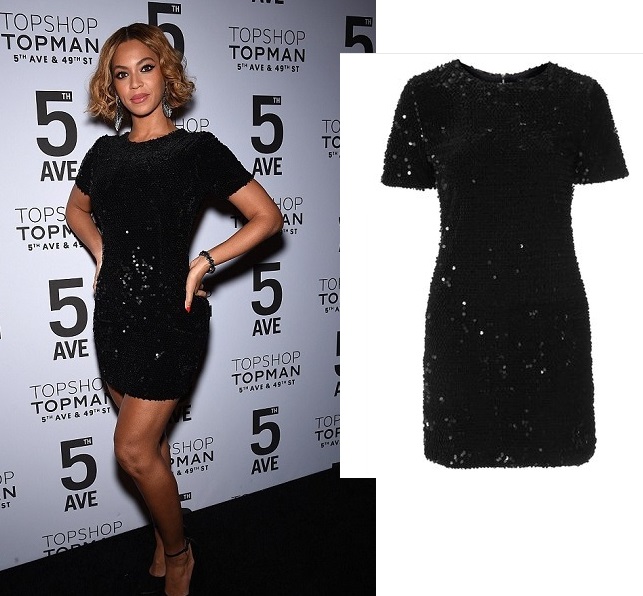 Yesterday saw the grand opening of Topshop's NYC flagship store and as we now know that Beyoncé will be collaborating with the shopping giant, it was of course, no surprise that Queen Bey was in attendance.
And while she may be the highest paid woman in the music industry, earning a cool $115 million this year (Taylor Swift came in second with $64 million) our Bey still knows a bargain when she sees one. Showing off her curves, Beyoncé wore this £68 sequined bodycon beauty by Topshop. Yep, we too were in shock when we saw the price tag. Not bad at all!
As the dress won't break the bank you can afford to splurge a little….
Pair the stunning LBD with these sparkly heels by Kurt Geiger for a look that's simple yet stunning!
And the total cost of this hot party season ensemble? Drum roll….£188.