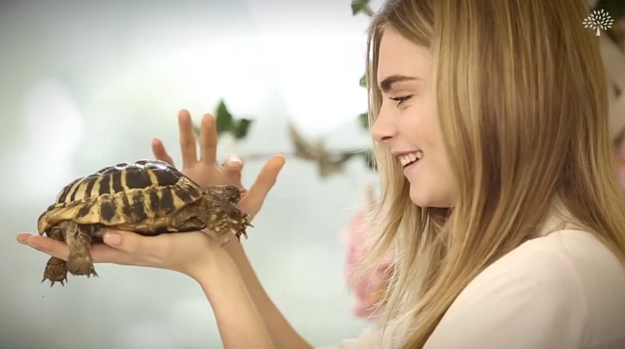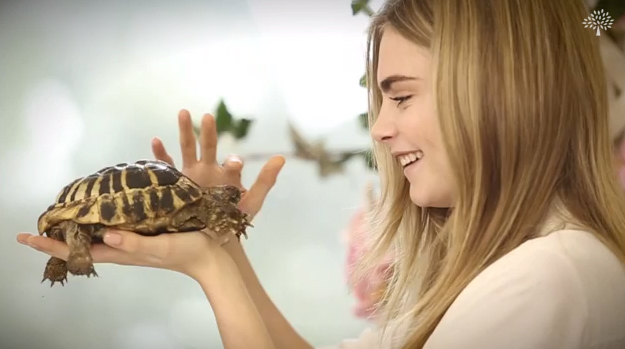 Earlier this month we showed you the hotly anticipated Mulberry spring/summer 2014 ad campaign images featuring the British brand's fave model, Cara Delevingne, plus a host of furry and feathered friends.
Well, now it's time to check out the newly-released accompanying video, and it's just as delightful as we expected. We particularly love the soundtrack – Jack Buchanan's classic Everything Stops for Tea. We couldn't think of a more appropriate song!
The campaign was shot by Tim Walker and art directed by Ronnie Cooke Newhouse at House and Holme.
And if you want to get better acquainted with the menagerie of animals Cara is sharing the spotlight with, allow us to introduce you to: Ivor the Patterdale Terrier, Ged the Parson's Jack Russell, Fraser the Harlequin Great Dane,?William the Fawn Great Dane,?Pukka the Horsefield Tortoise,?Archie the Umbrella Cockatoo,?Spud the Moluccan Cockatoo,?Percy the Great White Pelican,?and Dusty the Welsh Section A pony. Phew!