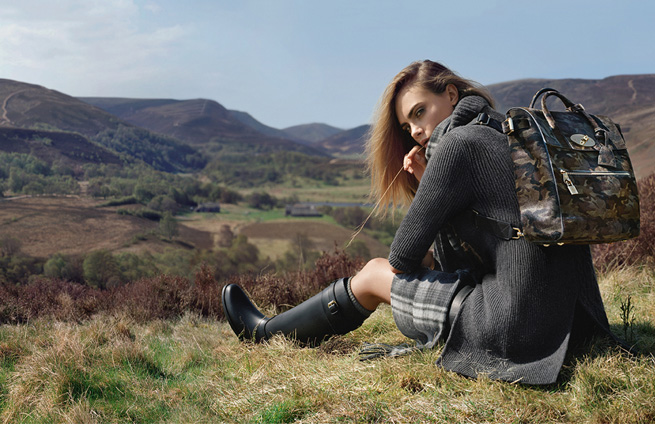 Cara Delevingne is to Mulberry what Posh is to Becks; and to prove it, the British brand has once again asked the model to pose for its autumn/winter 2014 ad campaign images.
Mulberry has decided to go back to its roots this season and celebrate all things British, which is why it took Cara and photographer Tim Walker to the countryside – more specifically the Scottish Highlands – where it could ensure some breathtakingly British views to go along with the new season pieces.
"The thing I most like about our new Mulberry campaign shot by Tim Walker and starring Cara Delevingne is the sheer Mulberry of it," said Anne-Marie Verdin, the brand director of Mulberry.
"Big space, fresh air, wind in the hair, away from it all…Mulberry is a brand that is at home in town and country and we wanted to capture that feeling.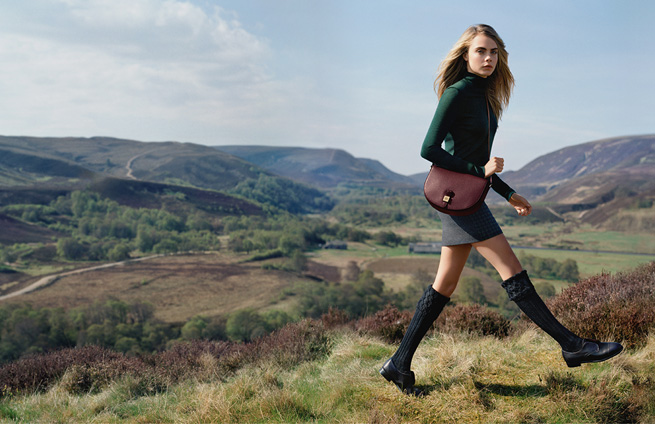 "When we arrived in Scotland it was pouring with rain, but once Tim arrived this golden sun appeared – he really has the magic touch!"
Aww, what a lovely thing to say! We don't think much magic is needed from a photographer when the gorgeous Mulberry pieces and Miss Delevingne are around as they pretty much speak for themselves, but we definitely can't imagine a Mulberry campaign without Tim Walker behind the camera lens.
The campaign features some of our favourite Mulberry pieces, including the brand new Tessie which we told you about a few months ago, and Cara Delevingne's creations which she debuted at Claridge's. Another gorgeous campaign; no complaints here!
Make sure to watch the video below too. it really is quite magical and will make you proud to be British!
http://youtu.be/SxX33wzeQJU