Last Updated on 22nd January 2014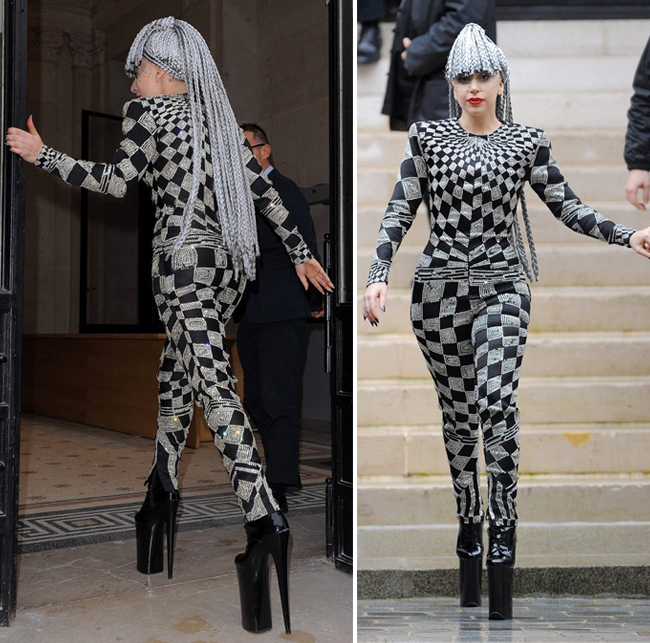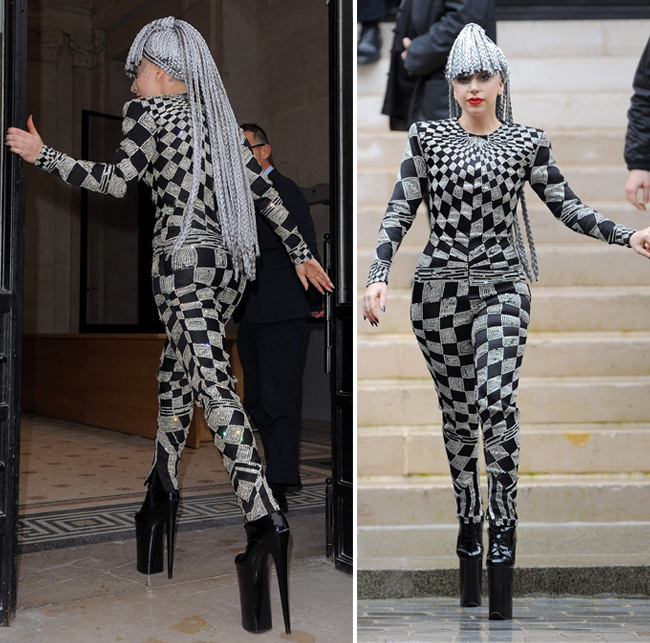 Lady Gaga did a pretty good job of acting as a Donatella Versace doppelganger while attending the Atelier Versace Couture show in Paris a few days ago, but we don't think anyone is going to confuse the two ladies after seeing her in this ensemble.
Although Mother Monster is wearing an instantly recognisable vintage Gianni Versace ensemble in Paris, we think the Donatella caparisons will have come to a very dramatic halt thanks to the equally dramatic piece on Gaga's head. Would anyone like to offer some explanations?
Headpiece and sky-high platform boots aside, we think this is a very glamorous, sparkly and attention-grabbing (for all the right reasons) look; the statement red lip juxtaposed with the monochrome outfit is particularly stunning, and we can't take our eyes off her!
We give Lady Gaga an eight out of 10 for this look; how would you rate her?