Last Updated on 29th January 2014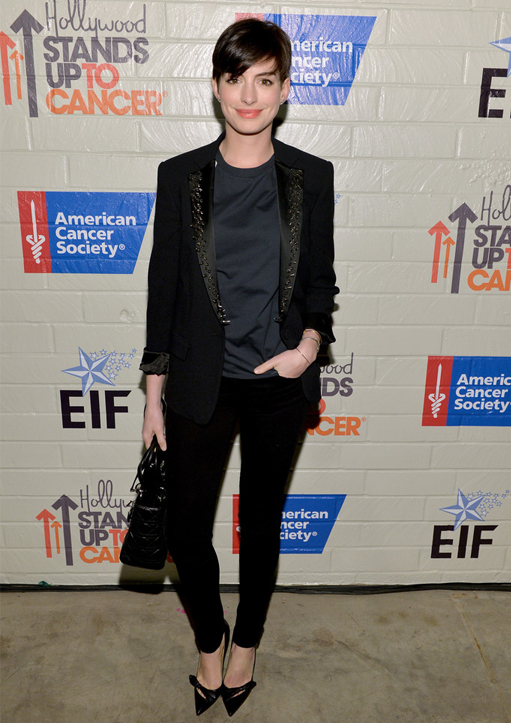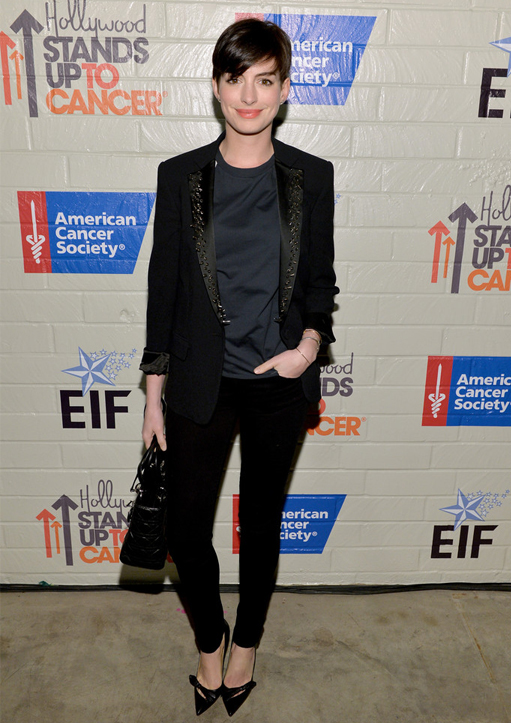 An Oscar-winning actress such as Anne Hathaway is used to diversity and versatility on screen, and it looks like she uses the aforementioned diversity and versatility on the red carpet, too.
Sure Anne loves an elegant gown or an ultra-feminine dress, but she isn't afraid to toughen up either (remember her blonde, punk inspired Valentino look at last year's Met Gala?) or go for something on the more androgynous side.
Although Anne is wearing a tailored Viktor and Rolf suit from the duo's spring/simmer 2014 collection, there's nothing manly about it; in fact she looks softs and feminine thanks to her pointy heel, subtle make-up and side swept hair. The detailing on the jacket helps girl-ify the outfit too, making this another red carpet style triumph!
Miranda Priestly would be so proud!