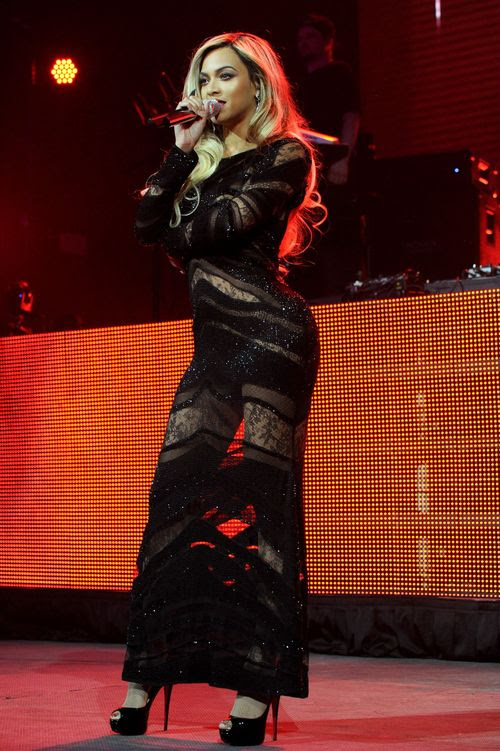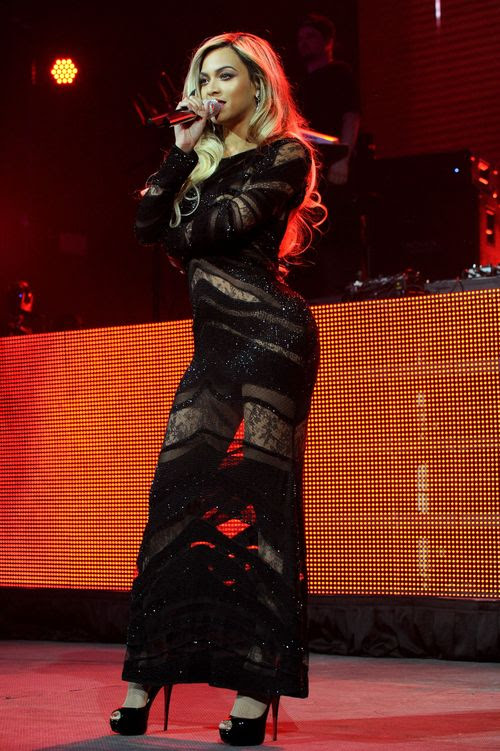 This time last year we were still reeling from the excitement of Beyonce's Super Bowl half time performance, and it doesn't look like any of that's changed 12 months down the line, either.
Queen Bea is still the talk of the town and blogosphere, wowing the crowd with an incredible performance for DirecTV's Super Saturday Night at Pier 40 on the eve of the Super Bowl.
The singer not only blew us away with her stage presence, vocal range and general show-stopping performance, but also with the stunning dress she was wearing.
Beyonce was rocking a black knit Roberto Cavalli gown, some seriously fierce and high black shoes, and wearing her hair in the long, voluminous way we love! We doubt any of the boys in the audience were paying attention to her hair or indeed her bold red statement lippie due to the see-through parts of her dress, though…
Another 10 out of 10 look for Mrs Carter – what do you guys think?