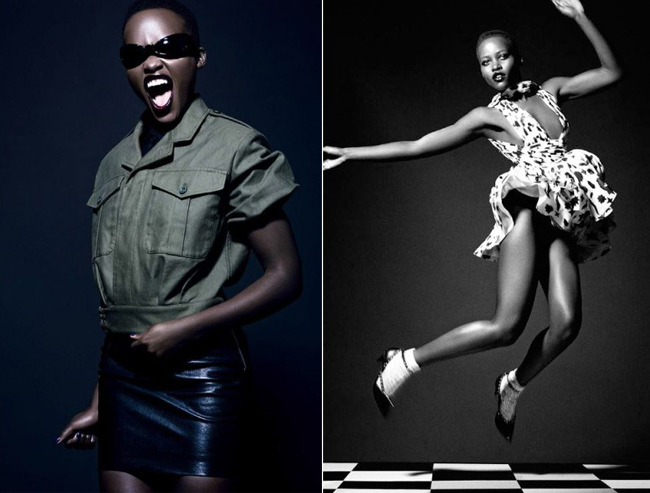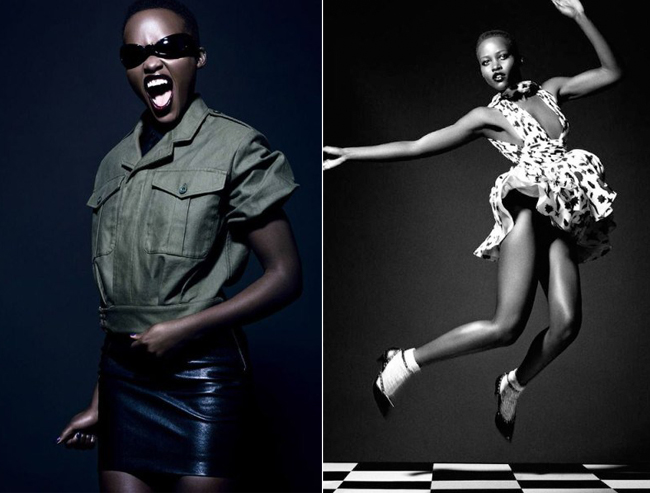 We love Jennifer Lawrence for her ability to deliver strong, Oscar-winning performances and crack us up with her random bursts of energy and hilarious antics all at the same tine… and it looks like she has some competition from Lupita Nyong'o this year.
Not only are the two girls up for the same Best Supporting Actress gong at this year's Academy Awards, but we thin Lupita might be after Jen's versatility/comedy genius crown too. Take her pics in Vogue Italia's February issue for example.
Versatility is the key word in Lupita's Tom Munro lensed Vogue Italia shoot; one minute she is pouting like a pro, the next she is all smiles like a sweet girl next door, and the other she is leaping in the air while maintaining her fierce modelling pose. We've watched enough of The Face and America's Next Top Model to know that those jumping shots are not easy!
Now all we need is for Lupita to make her finest and fiercest "roar" face like in the pic above while standing behind a singing sensation and then she will have officially reached J-Law status!