Last Updated on 13th January 2011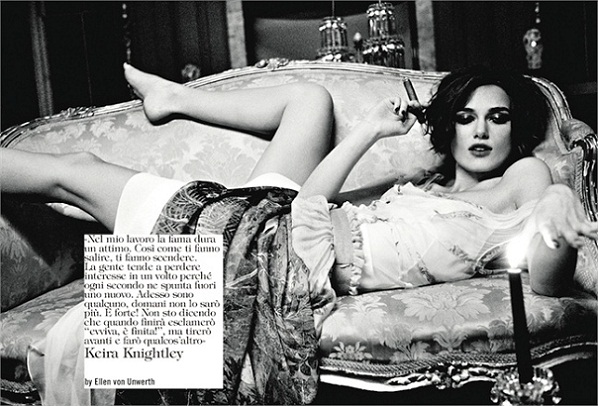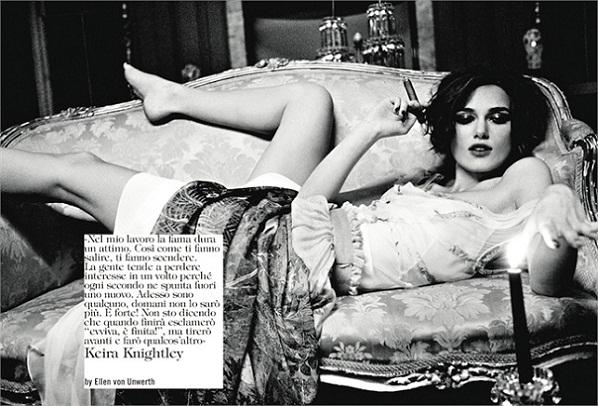 Not content with Chanel campaigns and making a stamp on the British style scene, Keira Knightley has flown further across the European field to appear in the January issue of Vogue Italia, looking as annoyingly perfect as ever.
Playing host as one of the world's most iconic fashion magazines, Vogue Italia enlisted the help of the award winning actress to star its spring/summer 2011 story alongside model Emily Hope – and we must say, the pair work rather well together.
Shot by renowned photographer Ellen Von Unwerth, the images take on an intriguing nostalgia with their vintage vignette and black and white finish, and with both Keira and Emily clad in Chloe and Valentino, the whole spread's given an unshakable Sixties style.
Although, as quirky as the moustache and little beard are, we can't see this one catching on. It's a bit Johnny Depp in Pirates of the Caribbean, non?
See the full feature in January's Vogue Italia, on shelves now.