Last Updated on 6th February 2014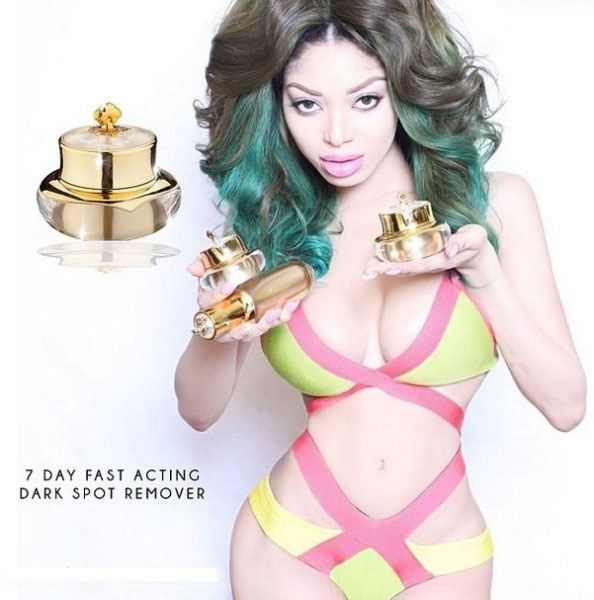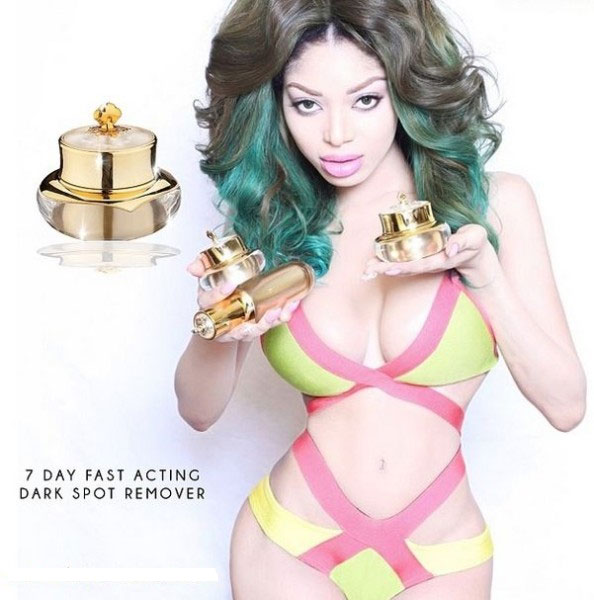 Seems thinness isn't the only endemic physical problem we face these days. The phenomenon of skin bleaching has been taking the globe by storm – and it isn't new news, either.
Recently, an interview in Ebony with Cameroonian pop star, Dencia, threw the controversial topic into the limelight again, after the singer became the face of Whitenicious, a skin lightening cream that promises to treat dark spots and hyperpigmentation.
When asked by Ebony if she was refuting the claim that she had willingly bleached her skin to attain a lighter complexion, rather than letting the cream do what it's supposed to, Dencia responded:
"Have I…Has my skin lightened from when…like from the past five years? Yes it has. It has. Has it drastically lightened? No it hasn't. Is it what people are saying? No it's not."
Declaring that "dark skin is beautiful," the singer goes on to defend her support for the skin product in the lengthy interview, before explaining that women should not look to those in the public eye as role models, and instead focus on someone closer to them.
Alluring as Dencia's claims are, if somewhat distracting from the issue at hand, she isn't the first person to be criticised for aspiring to a Western, White, aesthetic.
During his tremendous-to-tragic career, Michael Jackson endured terrible abuse for this drastic skin lightening – something that is highly contested as being an issue of vanity, and often attributed to a skin condition the singer suffered with. Also, the gradual lightening of Beyoncé's skin colour has courted much controversy during the rise of her super-successful solo career.
But here's what we ask: is skin lightening really such a negative thing, or is it merely a question of personal choice? Much like obvious, often life-threatening plastic surgery; the decision to take regular, cancer-causing sun beds for, ironically, a tanned look; and what of bodily piercings in dangerous places? The preference for looking younger via diets, botox and other time-freezing methods is often overlooked, but someone aspiring to a lighter complexion is ripped to pieces. Why so?
Understandably, the racial undertones of such a procedure aren't easily avoidable. Magazines and Hollywood prescribe to the Tall-White-Skinny maxim and the constant bombardment of images and celebrity revelations only fuel the societal pressures to conform.
But, the argument could easily sway the other way: what about the Caucasian population preferring to go a tasteful shade of bronze, rather than sticking to their natural pallor? Can they, too, be subjected to the same kind of abuse for wanting to be a colour other than that which they were born with? Suddenly, the situation seems a whole lot different, doesn't it?
Do you agree with skin lightening being a matter of personal choice, or is it a veiled means of submitting to Western values? Share your thoughts below!
[Image]