Last Updated on 7th February 2014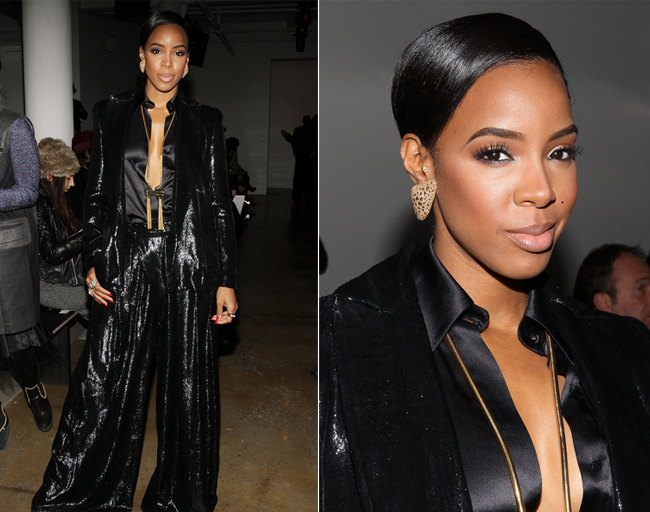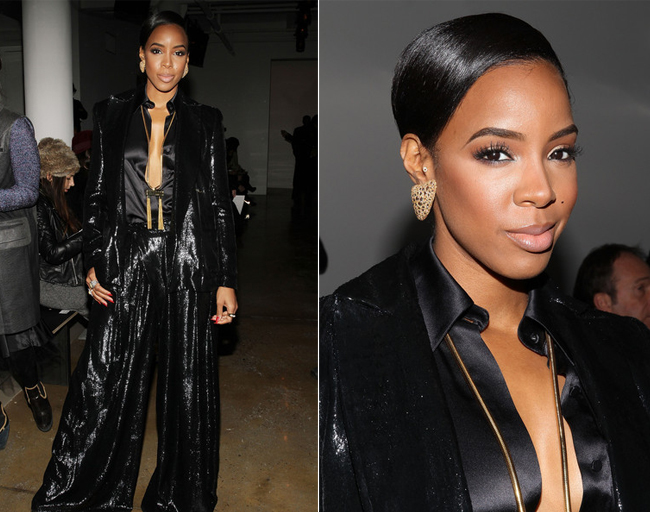 Palazzo pants are totally in again! At least, Kelly Rowland thinks they are/wants them to be if her appearance at New York Fashion Week is anything to go by.
The singer and former X Factor UK judge was attending the Houghton autumn/winter 2014 show as part of the first day of New York Fashion Week in, you guessed it, the Big Apple, yesterday, and definitely turned a few heads with her ensemble. We wonder if she thought the dress code was "go big or go home"?
We're glad she turned up in Houghton to support the young label, but we can't help but wish that she chose something a little less garish for her seat on the FROW.
As loud and large as her clothes were though, we are totally in love with her soft and subtle make-up. The gold eyeshadow illuminates her big brown eyes beautifully, and the sleek hair style was absolute perfection!