We were particularly excited for the Jeremy Scott spring/summer 2015 show, as Miley Cyrus hinted that she would have something to do with it back at the MTV VMAs a few weeks ago. And she certainly wasn't telling porkies, as she was in fact walking the runway for her good friend Jeremy Scott – and if we're being honest, it almost seems like his entire collection was made exclusively for her. The pair also unveiled a  series of accessories titled Dirty Hippy – which essentially look like they're made of kids' toys and all things nineties. So girls, you know where to get your new wardrobe from if you want to channel Miley…
Elsewhere, the New York Fashion Week spring/summer 2015 catwalks saw collections from Betsey Johnson – which was as wild and fairytale like as you would imagine – and Proenza Schouler, among others. Jack McCollough and Lazaro Hernandez made sportswear a pretty big part of their latest Proenza Schouler collection, although it was juxtaposed nicely with some fierce parkas, casual jumpers, and more leather than you could shake a stick at. Leather trousers? Check! Leather incorporated in polo necks? Check check!
Michael Kors presented a stereotypically happy and upbeat collection comprised of fun stripe and gingham prints, bold colours and cute separates. Flowers and sequins were in abundance – sometimes on their own, sometimes together!
Here are some of our highlights from the latest New York Fashion Week shows:
Jeremy Scott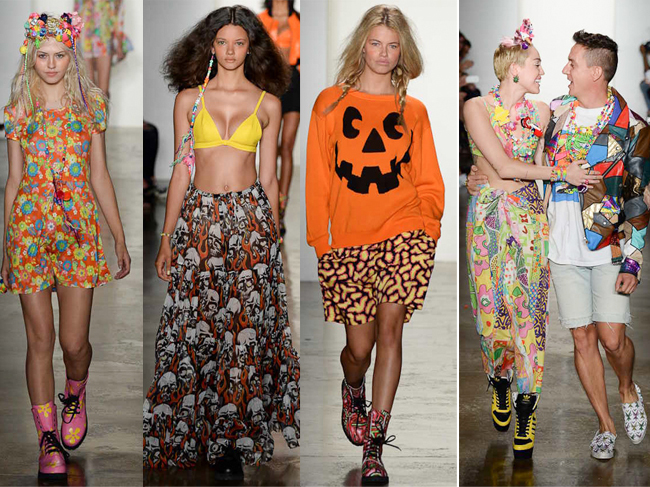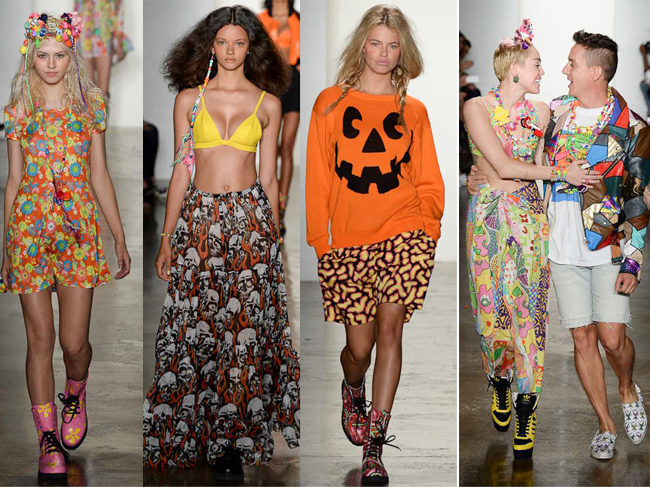 Proenza Schouler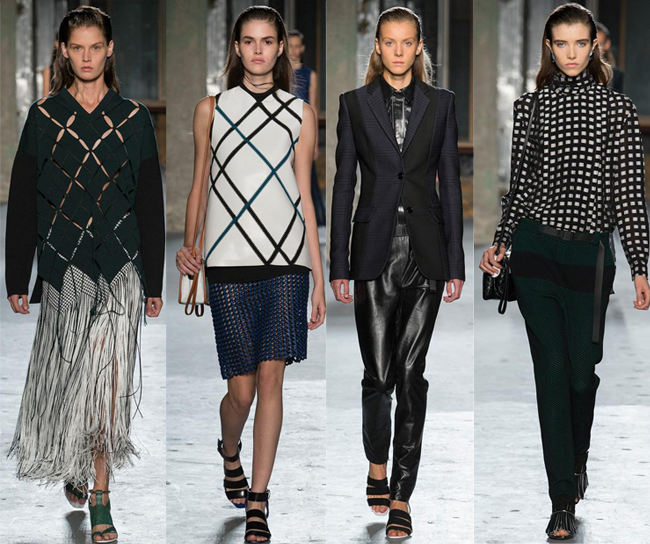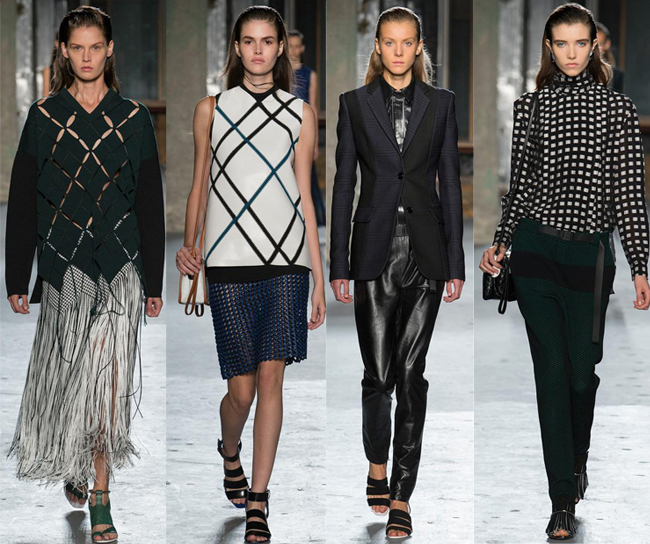 Michael Kors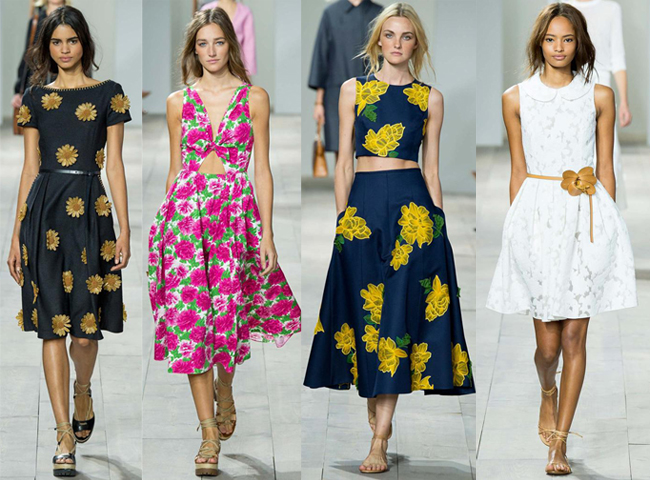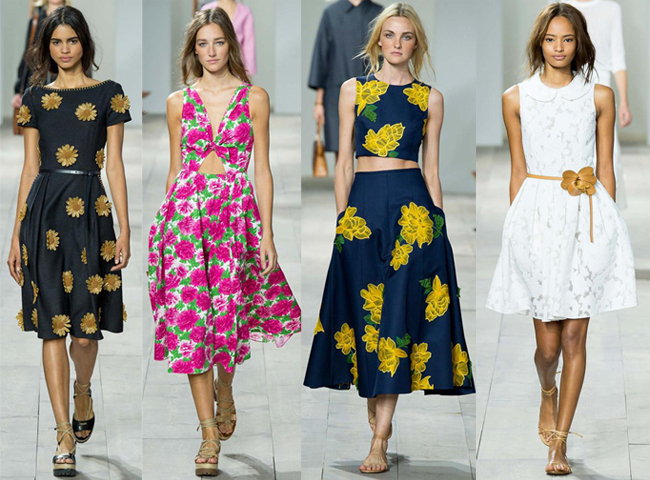 Betsey Johnson