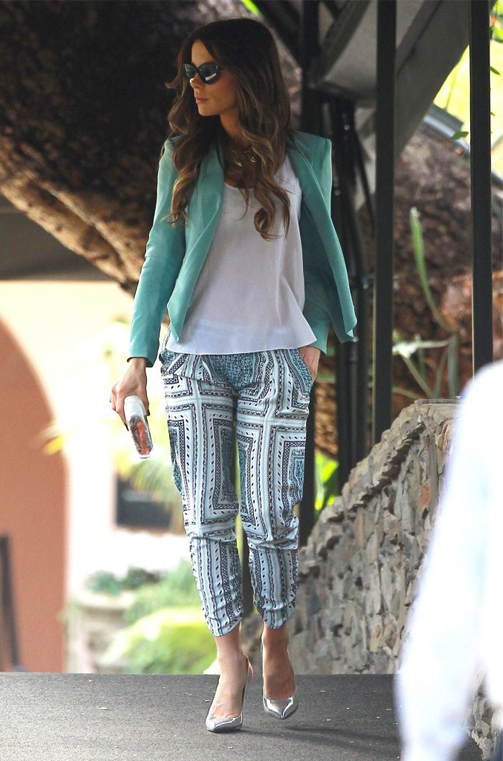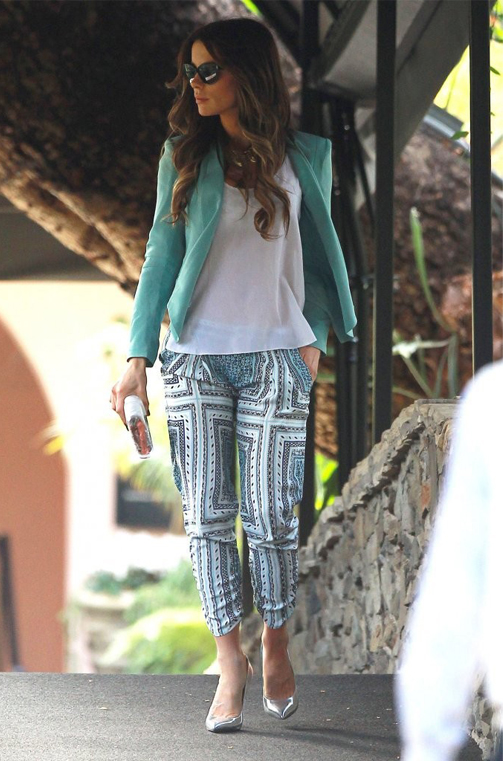 We may be witnessing a lot of autumn/winter fashion thanks to all the new season collections making their way down the New York Fashion Week runway, but Kate Beckinsale's latest look just screamed "summer" to us!
And we couldn't be more thankful to Kate for reminding us that the sun does actually exist… even though we're probably a long way away from seeing it for ourselves.
The actress was rocking the prettiest pastel blue hues as she attended her good pal Gwen Stefani's baby shower in sunny California at the Hotel Bel-Air (we're not jealous… honest!). She wore some print-tastic three-quarter length Parker trousers, which she accessorised with a plain white tee by Charles Henry and a to-die-for turquoiseRebecca Minkoff blazer.
She finished her look off with some silver Brian Atwood 'Besame' pumps, am Edie Parker clutch, and celeb-essential shades.
Hurry up, summer, we want to channel Kate Beckinsale!