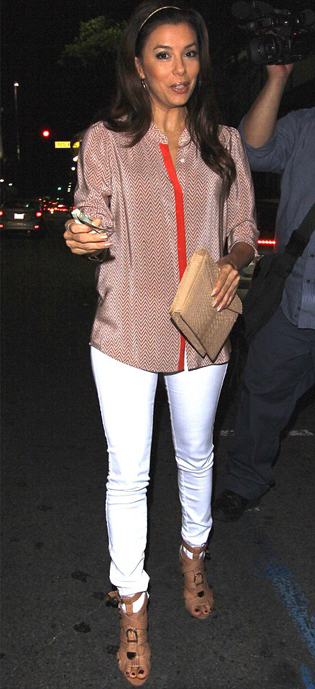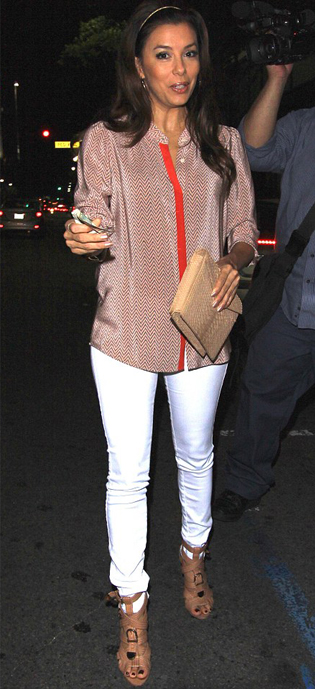 Going out to dinner with the boyfriend or to a show with the girls but not quite sure what to wear? Perhaps you have to make a mad dash for it after work and you haven't got time to change?
If you find yourself in this sartorial predicament and are a bit stumped for outfit ideas, we'd like to refer you to Eva Longoria's latest look for inspiration.
The pint sized former Desperate Housewives actress got the smart/casual/sexy balance just right when she was spotted out in LA the other night on her way to celeb-fave Katsuya.
She proved that you don't need to always go for a tight fitting dress or pile on the accessories to turn on the glam factor, as she looked effortlessly chic in a pair of white trousers, a smart loose-fitting printed blouse and wow-worthy Brian Atwood sandals.
The shoes definitely did the talking as far as this ensemble was concerned – no one can deny the power of a fierce pair of heels!
Taking a fab but versatile pair of heels into the office for last-minute outfit changes is not only advised, but heartily encouraged if you often find yourself rushing off somewhere dressier after work.
We love the cute hairband, too!