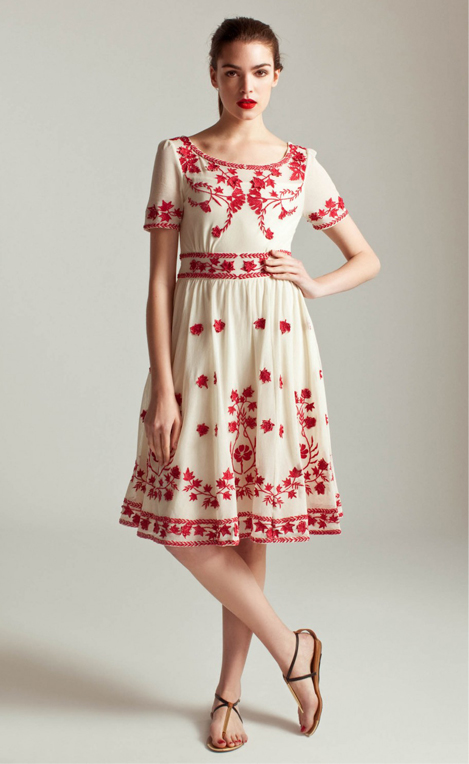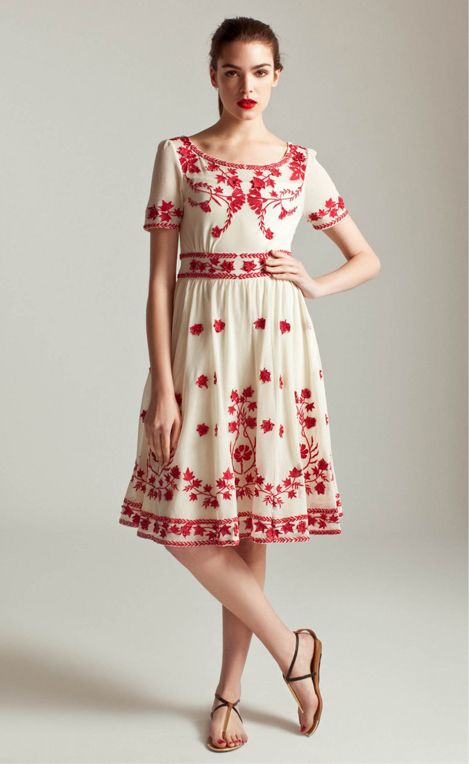 Alice Temperley has pledged her support to the victims of the recent floods, and has since raised over £100,000 – a lot of which was down to the #FLOODSUPPORT campaign which was introduced at her London Fashion Week show – for the Somerset Emergency Flood Relief Fund Appeal charity.
"The public want to help but they just don't know how – there is so little official action and so much talk," Alice Temperley said.
"We are linking to this important community charity through our website and using all our social media power to guide people on how and where to give. My 98-year-old grandfather has been displaced, along with so many of our family friends, and I want to use the international exposure to get everyone talking about what is happening on our very doorstep."
Although an incredible amount of money has already been raised, it still isn't too late to get involved and help such a crucial and local cause.
Big names such as Gillian Anderson, Laura Bailey, Bella Freud, Natalie Massenet, Liberty Ross, Jade Parfitt and Jefferson Hack have already got on board and got behind the cause, and it isn't too late for you to get involved either.
A #FLOODSUPPORT Temperley sale of the current ALICE by Temperley Cruise collection is 20% off (the gorgeous dress above included!), with 50% of the profits being donated to the charity. As well as on the website, there's also a dedicated space in the Mayfair Flagship store at 27 Bruton Street should you wish to see the pieces in the flesh first.
Don't forget to show your support by using the #FLOODSUPPORT hashtag!