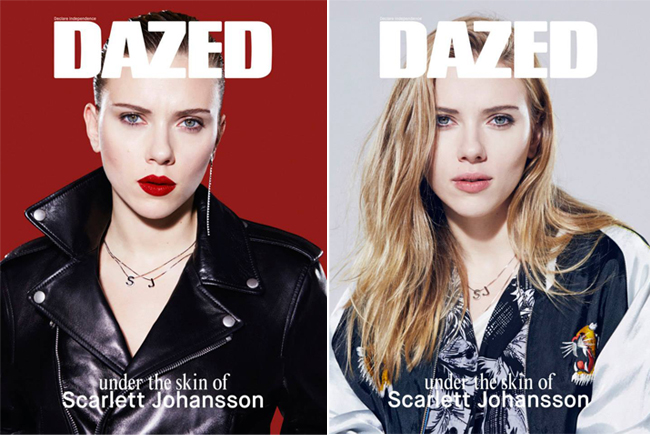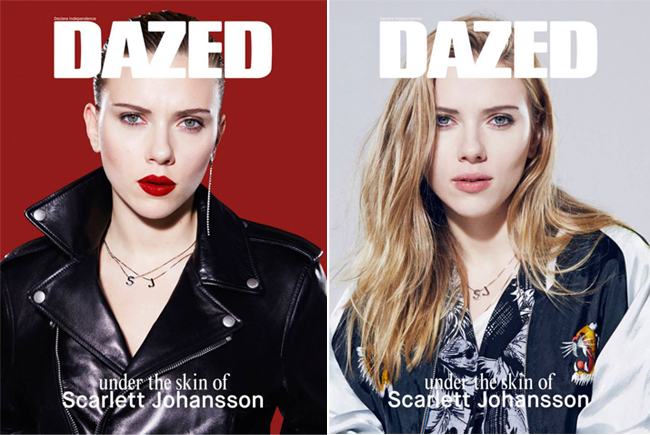 Scarlett Johansson is back in our lives, and we could't be happier about it!
The gorgeous actress is on not one but two covers of the new Dazed and Confused issue (the mag has actually had a bit of a re-design too, so we really do mean new!) sporting two very different – but equally beautiful – looks in the process. ScarJo can make pretty much anything work, can't she?
She was shot by Benjamin Alexander Huseby and is sporting a sleek and sexy leather jacket with a fierce red pout in one image, while she's looking a lot more girl next door in Saint Laurent in the other one. Which one is your favourite?
Scarlett's interview is not to be missed either; we especially loved what she had to say about how her sexy womanly curves have been objectified…
"How could I wake up every day and be a normal person if I was completely aware that my image was being manipulated on a global platform," she said. "How could I sleep? You have to have peace of mind. You've got to be able to protect those things. How else could you exist? You'd go crazy, anybody would go crazy …"
Do you agree with her? You can read the rest of her interview in the Spring 2014 issue of Dazed and Confused, out here in the UK tomorrow and in the States on Monday.