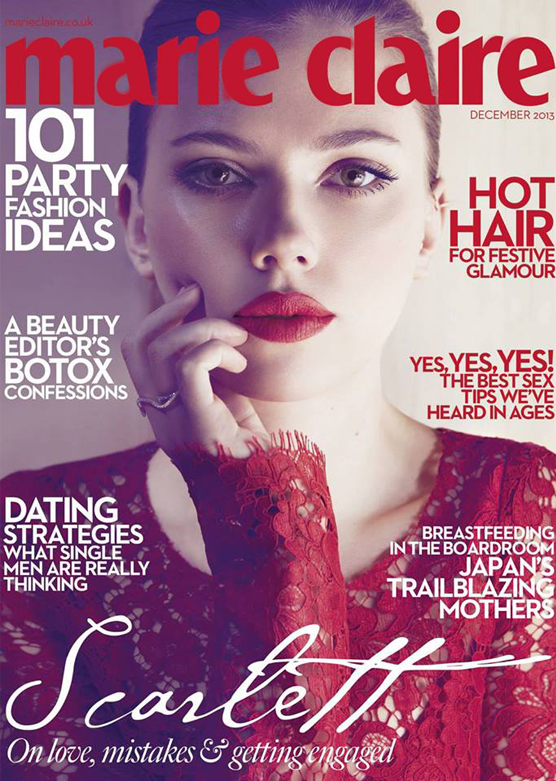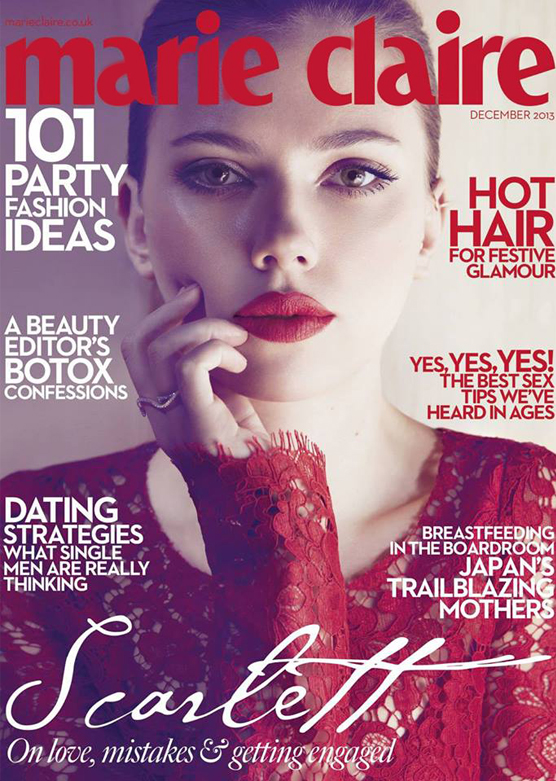 Oh hello Scarlett Johansson!
The seductive 28-year-old actress has been selected as the Marie Claire UK December cover star, and although it's a reprint from an earlier American version of the mag, ScarJo's is no less attention-grabbing. We definitely think it'll shift its fair share of copies!
Scarlett opens up to the mag about love, getting engaged to her French advertising executive fiancé Romain Dauriac, and how she feels about the pornographic nature of her new Martin Scorsese directed film, Don Jon. 
"If I found out that my boyfriend was watching that much porn I would be totally flabbergasted, for sure. It would be very confusing," she began telling the mag.
"I'm sure I should have some well-developed view on its effect on society, the ethics behind it and how it affects the kind of relationships between men and women and how it objectifies women. But I don't really think about it."
You can find out what else Scarlett said in the December issue of Marie Claire UK, which hits newsstands from today!