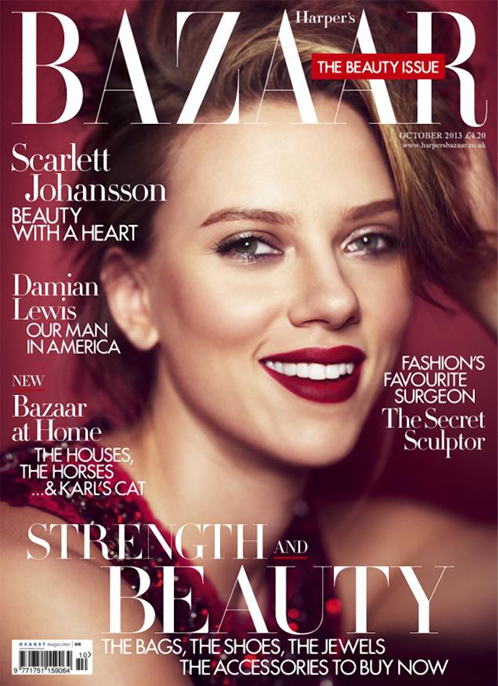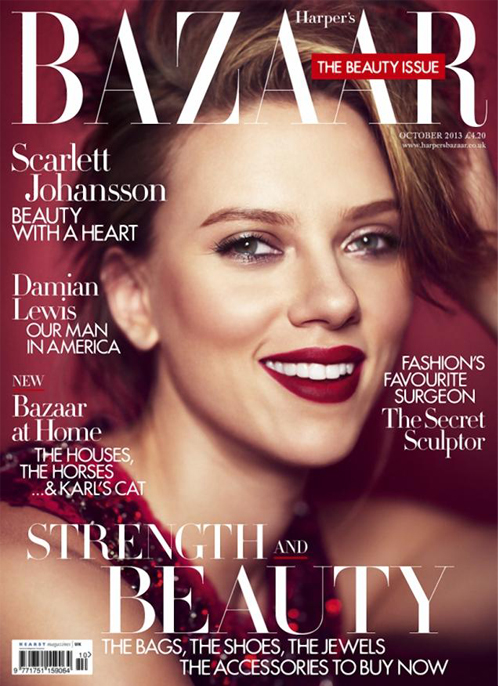 Considering she has such an enviable hourglass figure that drives the boys wild and makes the girls green with jealousy, you might be curious to know why Harper's Bazaar UK chose this image of Scarlett Johansson for the cover of is October issue over a full body shot. Well let us enlighten you…
The new issue of the mag is in fact the beauty issue, and when you have a face as beautiful as Scarlett's, it's a good idea to focus on it as much as possible. And that's exactly what Harper's Bazaar did!
With her piercing come hither eyes and empowering red-lipped smile, Scarlett is pretty much irresistible on the front cover as well as the accompanying editorial pictures. If that's not going to shift copies of the mag, then we don't know what will!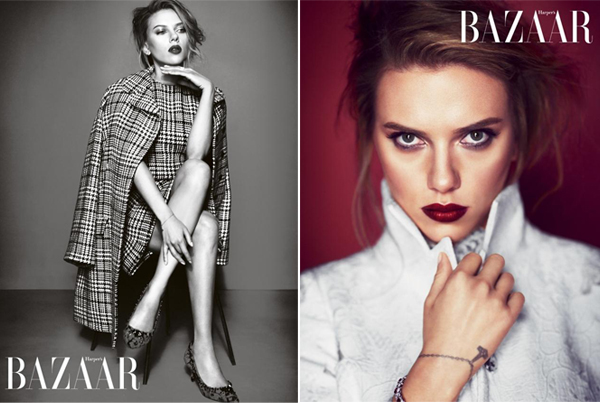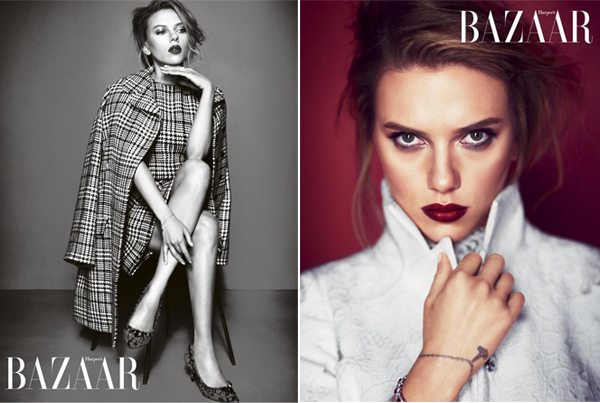 ScarJo proves that she isn't just a pretty face though, as she opens up about a number of interesting topics, including her political thoughts…
"I think Hillary Clinton would make a wonderful president," she said. "I think we could only benefit from having someone in office who has been a mother. Women have a different perspective and appreciation of humanity because of that maternal instinct. Hilary Clinton can only be a step forward."
She does have a point there about the whole maternal instinct thing. You can read more of Scarlett's interview in Harper's Bazaar October which comes out this Thursday.