Last Updated on 13th March 2014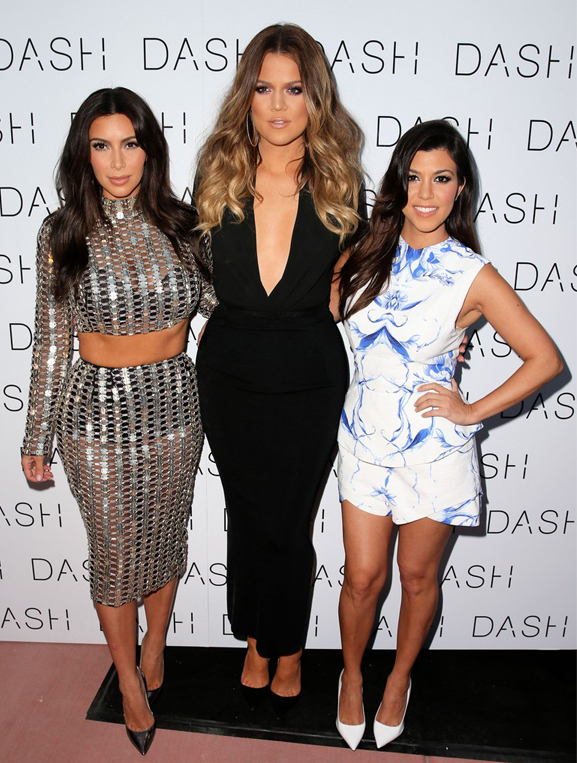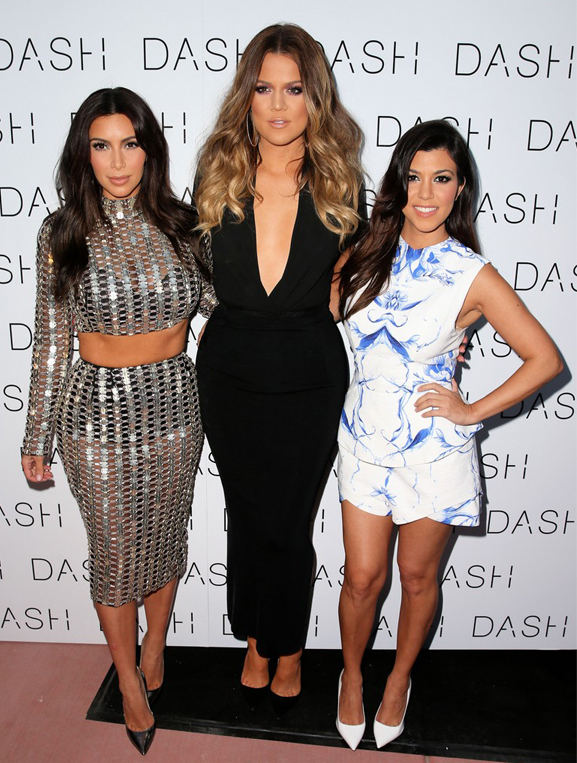 It's been a few days since a member of the Kardashian klan got us talking, so leave it to middle sister Kim Kardashian to do the honours for the family.
Kourtney, Khloe and Kim attended the opening of their newest Dash store in Miami Beach last night, each sporting some very different but equally attention-grabbing looks while doing so.
Kourtney looked ultra-summery and cute as a button, as always, while Khloe blew us away with her epic body transformation, looking sensational in a black ensemble – her ombre beach waves tumbling over her shoulders so perfectly. And now onto Kim's look, which we feel might have a bit of a Marmite effect…
Kim decided to wear a see-through chain mail inspired top and skirt combo, which pretty much proved that she had bounced back to her pre-baby body thanks to the exposed midriff. We do feel the black lingerie which is very visible underneath the outfit cheapened the look a bit; but then again: what would she have worn underneath to cover her modesty instead?
Answers on a postcard!