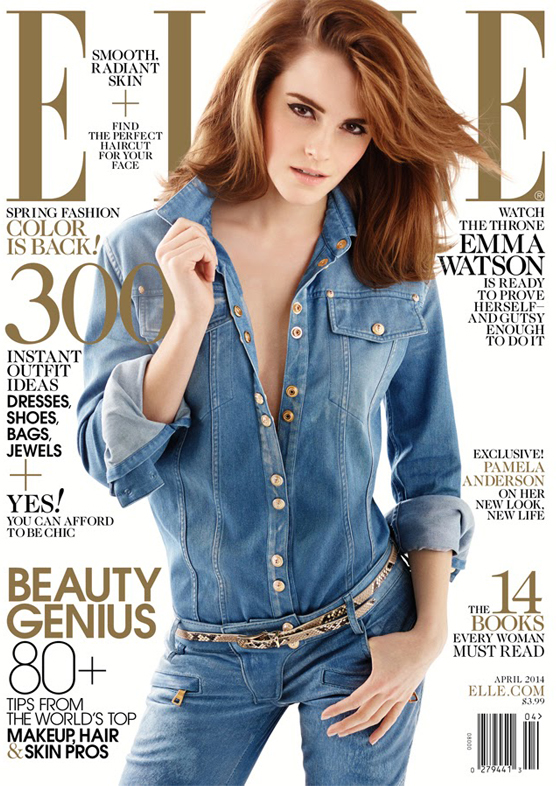 There's a couple of things we instantly learnt when we saw Emma Watson on the cover of the Elle US April issue. One – denim is back and fiercer than ever. And two – so is Emma Watson!
The former Harry Potter star is a long way from Hogwarts on the cover and in her accompanying editorial pictures, shot so expertly by Carter Smith and styled by Joe Zee.
We've seen Emma grow up before our eyes as wizard-in-training Hermione Granger – a character she will probably be associated with for the rest of her life – and that is something Emma is actually trying to break away from…
"There are all these actresses who have emerged in the last year or two, and they get to emerge as this complete human being," she said. And I'm so jealous!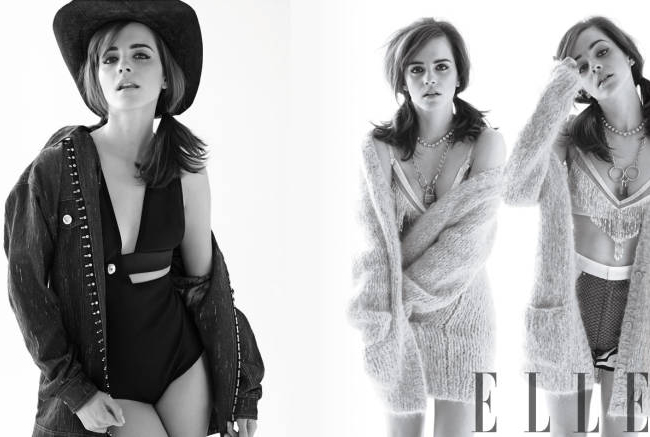 "I remember reading this thing that Elizabeth Taylor wrote. She had her first kiss in character. On a movie set. It really struck me," she continued. "I don't know how or why, but I had this sense that if I wasn't really careful, that could be me. That my first kiss could be in somebody else's clothes. And my experiences could all belong to someone else."
You can read the rest of Emma's interview when the mag finally hits newsstands on March 25th. The snippet above will just have to keep you going until then!