Well done Elle US for snapping up Sarah Jessica Parker for the 19th Annual Women in Hollywood November issue.
She was shot by Alex Lubomirski and is wearing a stunning white Calvin Klein Collection dress for the cover; although we think she was a tad on the over-airbrushed side for the main image, we think the behind-the-scenes-esque photo is utter perfection. We wouldn't change a thing – the Alexander McQueen dress in particular looks like it was made for her!
And even though SJP has a guest role on Glee playing the editor-in-chief of Vogue Online, she insists that she doesn't want to be type cast in the  "woman who loves fashion" role because (and we totally agree) no one can top Carrie Bradshaw/Sex and the City!
"I don't love the idea of playing another woman who loves fashion and is slightly flawed in New York City," she said. "I loved Carrie, and I don't want to do the poor man's version of her. And while those are often the lucrative things to do, it's more reason to look in the other direction."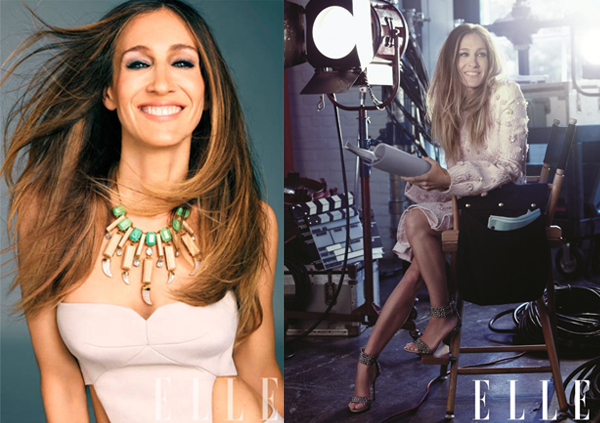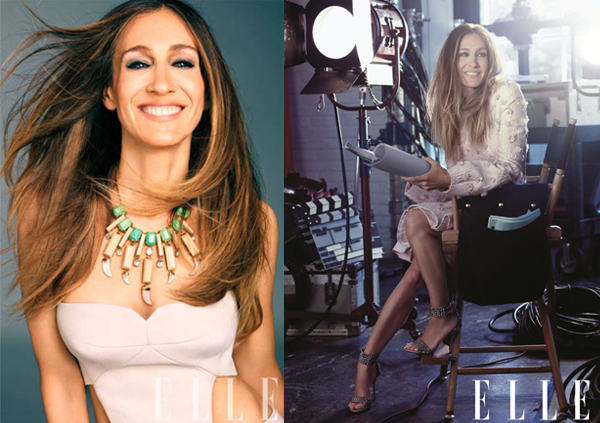 Ps: As if SJP isn't reason enough to nab the issue, other prominent women in Hollywood such as Emma Watson, Octavia Spencer, Elle Fanning and Kristen Wiig also make an appearance in the editorial. Not to be missed!