Last Updated on 14th March 2014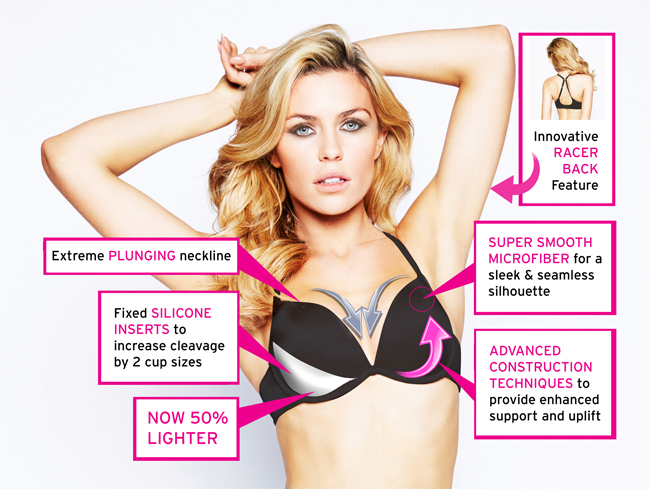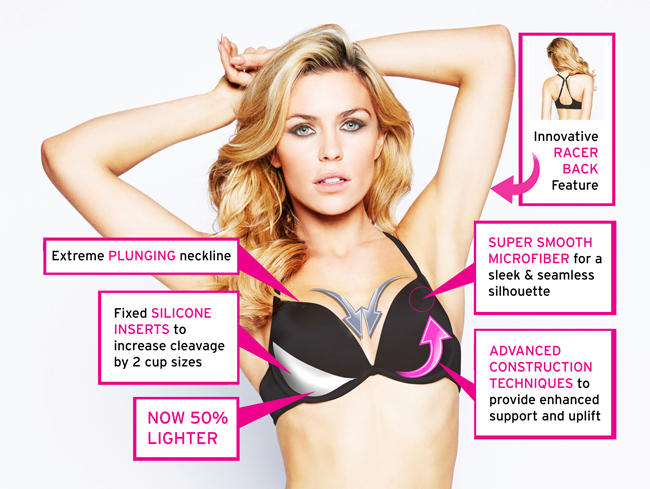 The Ultimo OMG plunge bra – first worn by Julia Roberts back in 1999 in her Oscar-winning portrayal of Erin Brockovich – has changed our lives.
With its ability to make our assets, shall we say, appear two sizes bigger, it comes as no surprise to learn that it has been a revolutionary, must-have product ever since its debut all those years ago. And we're thrilled to revealed that it's now got a make-over and has become even better than ever!
"It felt like the right time to review our best-selling product, the OMG Plunge bra, and following months of development have managed to decrease its weight by a massive 50 percent," said Ultimo founder Michelle Mone.
"Owing to the use of advanced construction techniques, we've also improved its structure to give extra boost and projection, and added clever features such as the racer back clip, which gives the option to bring the straps together at the back. If women loved the original, this product is going to blow their minds – it's without doubt the best, most comfortable and lightweight cleavage bra on the market."
Seems like the only way to test the theory is to get one for yourselves and put it to work! The new and improved OMG Plunge Bra is available in black, white and nude in sizes 30-38 A-DD for just £27. A lot cheaper than a boob job, we think you'll agree!