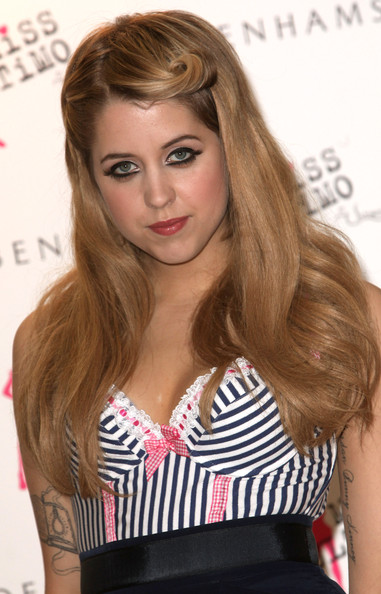 Peaches Geldof is Biba's new muse.
The 20 year old star, who launched a capsule collection with PPQ last year and is currently the face and body of the Miss Ultimo underwear range, has already filmed a segment to promote new movie 'Beyond Biba: A Portrait of Barbara Hulanicki'.
Peaches, who is the brand's 2009 muse, said: "Biba is where the foundations of the liberated woman's choice of clothing were laid. It's a seminal label and one that is referenced time and time again with modern trends."
Barbara Hulanicki, who has designed her own range of clothes for British high street store Topshop, has been credited with fusing designer and high street fashion.

Meanwhile, Peaches has starred in a 50s themed photoshoot for Miss Ultimo.
Shot in a bowling alley, Peaches is seen wearing a selection of brightly coloured bras and knickers teamed with stockings and high heels.
Peaches said: "I love the stylish yet sexy 50s feel of the whole collection. It appeals to a girl who can mix and match her underwear, to make undressing as fun as dressing. I like the different colours and styles.
"It's sexy, but also kitsch and playful. Most of all, it's comfortable and fits well."