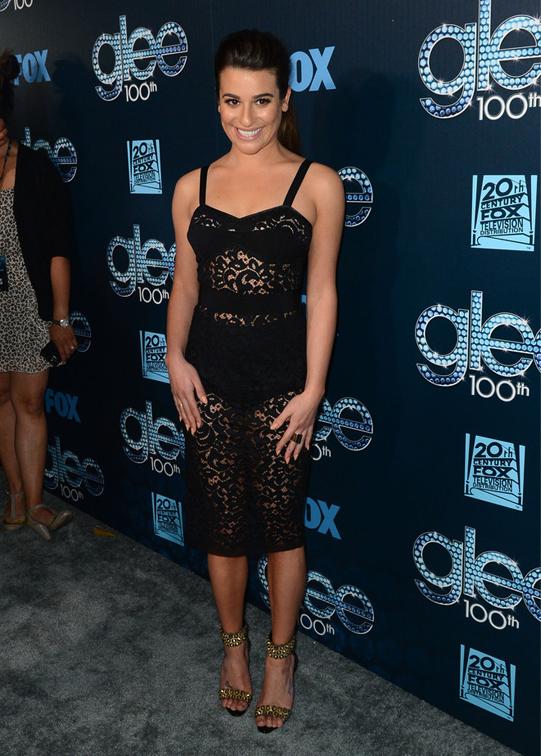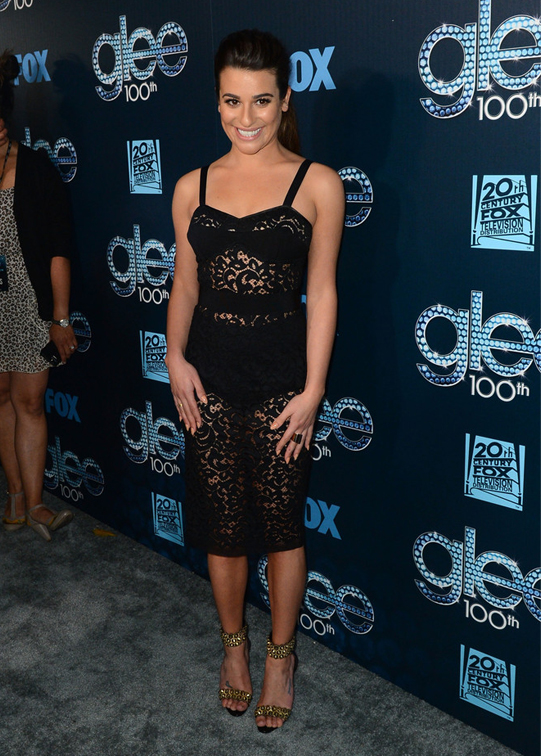 We were in two minds about Kim Kardashian's exposed underwear look last week, but Glee's leading lady Ms Lea Michele showed Kim – and the rest of the world – how to do it right.
Lea and the rest of her Glee family, from Naya Rivera to Dianna Agron, walked the red carpet to celebrate the show's 100th episode at LA's swanky Chateau Marmont, but we definitely think she stole the show as far as outfits were concerned. And who are we kidding, Lea Michele would steal the show as far as vocal talent goes, too!
Lea kept the rest of her look simple by pulling her luscious locks back and keeping jewellery and other accessories to a minimum. There's no getting away from her gorgeous Brian Atwood sandals though – those shoes were made for walking commanding attention on the red carpet!