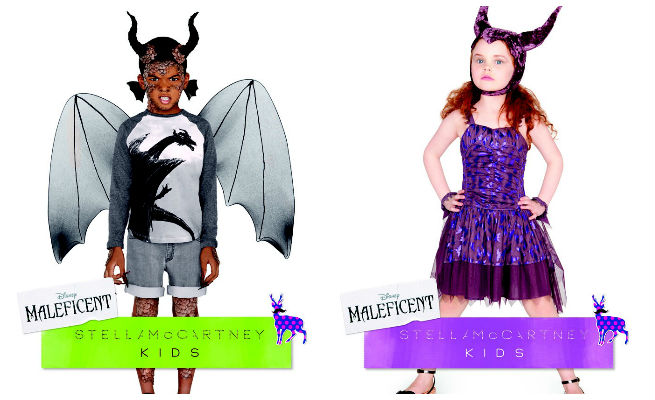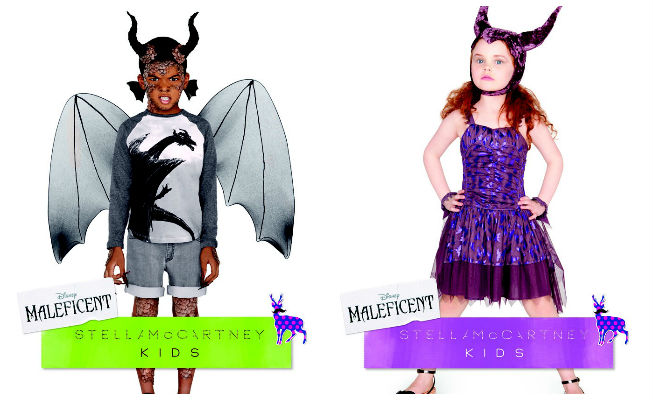 How are two of our favourite people, Stella McCartney and Angelina Jolie, linked?
Stella McCartney has designed a children's' collection of clothes inspired by Angelina Jolie's character Maleficent in the new Sleeping Beauty adaptation which hits cinema screens later this month. Pretty cool, huh?
"I've always been a huge fan of Disney growing up, as was my mother, and I grew up watching all the films like most kids did," Stella McCartney said. "When the opportunity presented itself and I was invited by Angelina Jolie to visit the film set, I jumped at the chance."
Who wouldn't? The collection comprises of eight different styles, ranging from cute Princess dresses to fun and edgy T-shirts. Unfortunately for us, the collection is only aimed at boys and girls from the ages of four to 14 and we just don't think we can squeeze into them… gutted!