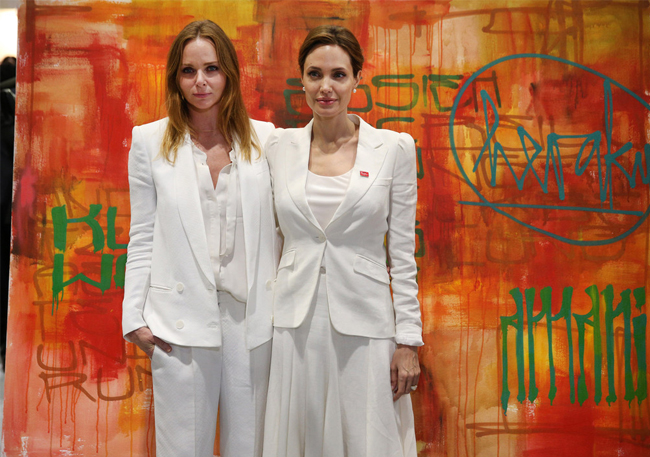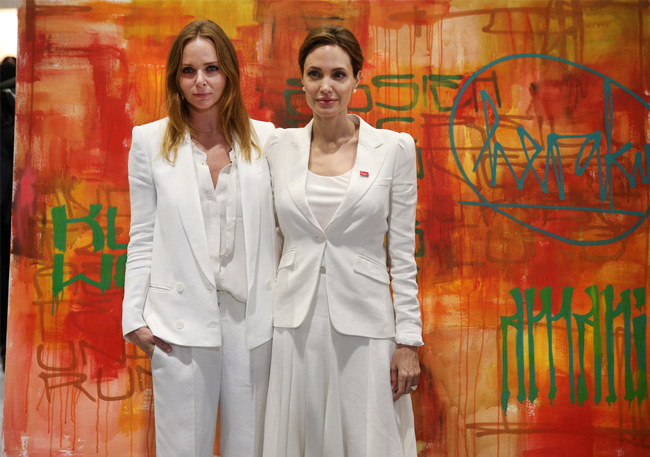 Stella McCartney and Angelina Jolie have once again joined forces!
They previously teamed up for a Maleficent clothing collection for children, but now they are working together for War Child, the charitable organisation which helps vulnerable children deal with war.
Stella McCartney and War Child have launched the Draw Me to Safety art project, where children in the UK and across the rest of the world aged between eight and 15 are invited to draw a picture of something (or somewhere) which makes them feel safe.
"This project is about young people standing with children affected by conflict," Stella McCartney said. "Children see the world with clarity and honesty. War Child UK and I are excited to share their insights through art that will raise awareness and encourage the world to do more to protect children from war."
A great project if you ask us, one which Angelina Jolie was only too happy to get involved in and attend the launch of…
"These are moving examples of how children who have lost so much see the world," Angelina Jolie added. "I hope that this campaign will bring their world closer to us all, and that many people will feel inspired to help protect vulnerable children living in conflict zones."
Well said, ladies. And with two massively powerful and influential people behind this charitable project, we are confident that it's going to be a huge success.