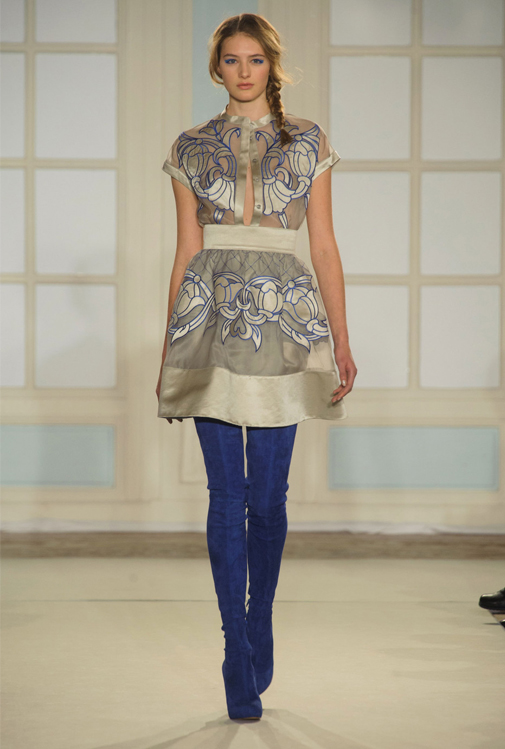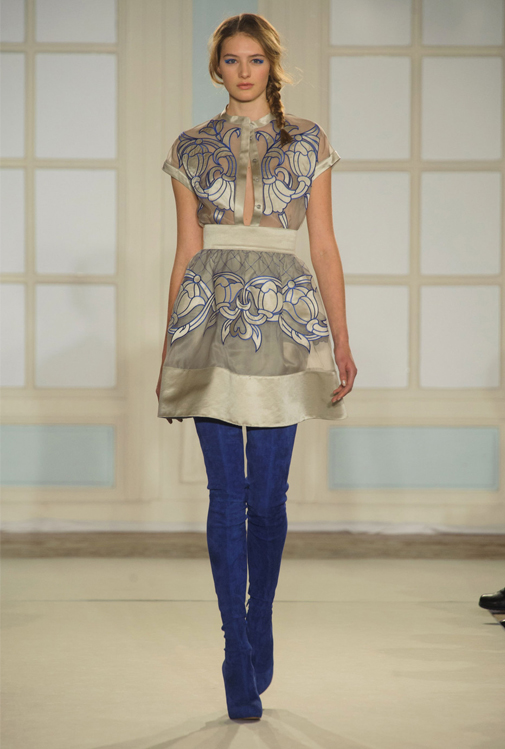 As the title suggests, Temperley London's diffusion line Alice by Temperley will close, and will be merged into the main collection as of next season to try and avoid confusion.
"I am very excited to now be able to focus on what we do best and have true consistency with one brand, one message," Alice Temperley said. "This will make it clearer for our customers, both for retail and wholesale.
"It makes sense to provide a consistent offering under one brand, Temperley London. This is the core of our business and where our voice lies – beautiful clothes, fine attention to detail, novel and luxurious fabrics and sourcing."
Temperley London will produce four collections a year which is pretty exciting, with prices ranging from affordable daywear to pricier eveningwear. The Temperley Bridal collections won't be affected by the change.
You'll still be able to shop Alice by Temperley pieces in stores and online until autumn/winter 2014, but we can't wait to see what the future holds for the brand!