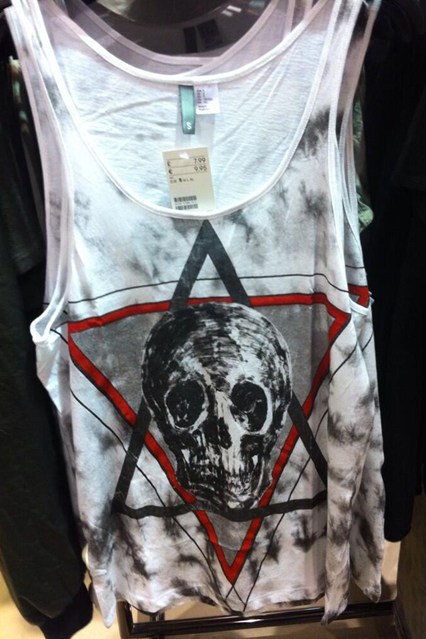 Another day, another controversy in the fashion world. This time round, H&M is the culprit, as a men's vest featuring a skull inside the Star of David has been deemed offensive and anti-Semitic.
The assumption is that the designer and H&M did not mean to offend Jews," said Mark Gardner, director of communications at anti-Semitism watchdog Community Security Trust. "Nevertheless, fashion statements can work in diverse ways and if you randomly saw somebody wearing this in the street, then you might well believe it to be anti-Semitic and purchased from a neo-Nazi website or similar.
"It is for H&M to decide if they care about such things, but would they risk such reactions with a Christian crucifix or a Muslim crescent?"
H&M has apologised and withdrawn the vest with immediate effect. Do you think the vest (pictured above) is offensive?