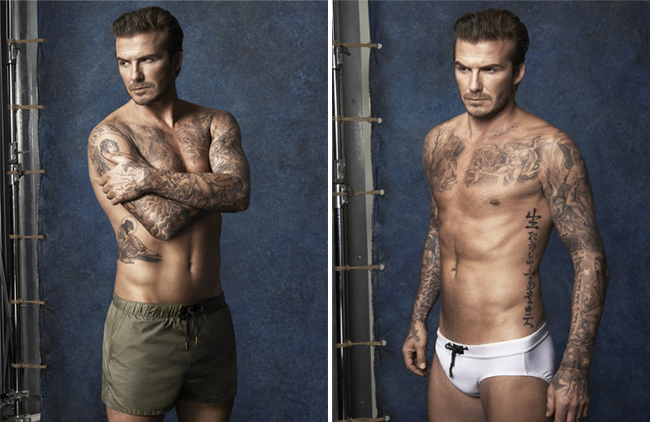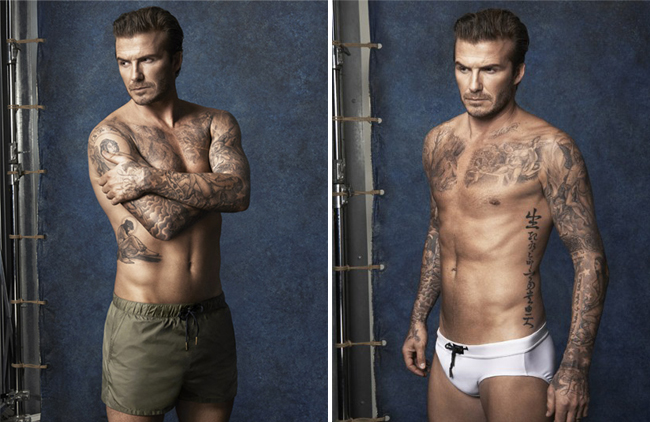 Following the huge success of his Bodywear collection and all the dreamy topless ads that have come along with them, comes the news that David Beckham will be launching a debut swimwear range with H&M! Exciting times!
"The success of my Bodywear collection at H&M has been fantastic, so I'm thrilled to be introducing these great swimwear pieces ready for the summer," he said. "We've worked hard to create new classics for men, with great fit, comfort and also style."
Great fit indeed… ahem! We must focus!
It looks like the Marmite budgie smugglers are back with a vengeance, but if you (or your man) aren't so keen on tightie whities then don't worry, as there are plenty of other pieces in the collection too! Other pieces include the more conservative boardshorts, and they come in white, navy, and khaki!
David Beckham's debut swimwear range will land in stores on May 22nd – just in time for all the boys to shop for their upcoming holidays!